Henry Batty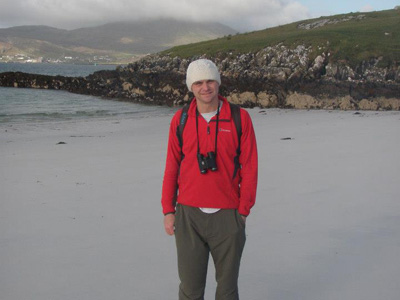 Henry works both as stores manager at Wilderness Scotland HQ and also works as a guide.
Me in 3 – Happy | Harmonious | Hungry
Place to Play – The hills of West Coast of Scotland; any of the islands in the Outer Hebrides. I love the wind, wilderness and wildlife of Barra.
Not a lot of people know this – I've been to see Mamma Mia the musical….and liked it. (Justification – I was in New York).
Mini Bio – I've enjoyed the outdoors for as long as I can remember. I spent my childhood climbing Munro's on the west coast of Scotland and mountain biking with my family . As a teenager I taught myself how to snowboard, this soon became an obsession. I worked in many a Glasgow restaurant to fund my way to Switzerland where I completed my Instructors qualification. From Haute Nendaz to Cairngorm – I knew the outdoors was where I wanted to spend the rest of my working life!
---
Henry on LinkedIn
---