Trek the 100 miles of the West Highland Way, taking on the challenge of Scotland's most famous long distance trail
Experience changing scenery as you hike from the lowlands of Scotland into the heart of the West Highlands
We will arrange all accommodation, luggage transfer and provide you with OS maps and comprehensive route notes.
Blue Graded Self Guided Holidays 4-6
Our Blue graded walking holidays involve climbing some of Scotland's best mountains and ridges. The walks are conducted at a good pace and you may be out hiking for 8 or 9 hours a day. The terrain underfoot can be anything from stalker's paths to rough or boggy ground, boulder fields and mountain tops.
The daily walks will occasionally involve a mountain ascent of over 3000ft / 900m high. To help you decide if you are fit enough for this trip, ask yourself:
Can you comfortably hike for 10+ miles (16+km), climbing mountains and covering a variety of challenging underfoot conditions? How often do you do this?
Our self-guided walking and hiking holidays feature a wide range of accommodation – very much depending on the remoteness of the region. This includes small hotels, guest houses and traditional B+Bs.
Our accommodation partners are carefully chosen according to a number of factors – charming locations, very good facilities and a reputation for providing Highland hospitality.
Our accommodation partners range from small guesthouses and bed and breakfasts to Inns and country hotels. Many are small, owner-managed establishments where you can be assured of a highly personal service.
Wherever they are available, we will reserve en suite rooms for you. However, these may not be available in the high season, especially if you are booking your holiday at the last minute, so we cannot guarantee that all of your accommodation will be en-suite. We will advise you wherever possible if this is the case.
Our accommodation partners pride themselves in providing locally sourced produce wherever possible and the food during your holiday in Scotland will be one of the highlights.
Clients who request a single room will incur a single room supplement of £200.
Customer Kudos
Every client receives a feedback survey when they return from their guided, self guided or tailor made holiday with us.
Once completed the review is published on our website just as soon as our database updates. The little touches and details are important to us and where issues are raised we make positive changes to our trips to improve your experience.
That's why we read each of our client's reviews and although we don't respond to all of them, if it's glowing feedback then we get the satisfaction of helping to make your holidays truly memorable.
by Murray Rankin 20/08/2016
Pre-Trip Service
We liked Rachael a lot -- when we called from Canada she was polite and helpful. She clarified degrees of difficulty, general needs and the general parameters of the trip.
Trip Comments
The accommodation was superb. We asked to add an additional day and we're pleased that this was accommodated although late in the season. Baggage transfers were 100%. Most take away lunches were great -- except for Craiglarch (sp?). We will recommending Wilderness Scotland to our friends!
Accommodation and Food
See previous answer. Charlie at Crianlarich was wonderful. As was Sophie at our Fort William B and B. They put at at ease and made us feel very welcome.
Your Guide
You should put a summary up front in the notes -- or on the letter sent us -- to remind travellers of key things. For example, at Kingshouse, we failed to note that we had to call the taxi company to take us to Glencoe. Yes it was on the notes but since it was raining etc we didn't look. All went well however, but this might help future travellers.
The Bottom Line
We are so impressed with your company that we are already thinking of coming back for another trip! Happy to provide references if you'd like. Excellent work!
by Nicole Wolf 04/08/2016
Pre-Trip Service
Fast repoonse, friendly and helpful replies
Trip Comments
Highlight: Inveroran Hotel! Great surroundings, excellent food, very friendly staff
Accommodation and Food
Some highs, some lows, overall good
Your Guide
Some warning about the most strenuous part would have been appreciated. We got to have to cancel after the third day, but used internet information on the way and were confident to make it (which was easily the case).
The Bottom Line
Excellent
by Deb White 31/07/2016
Pre-Trip Service
I was not the one who received the maps and last packet, but I think they said that they wished that they had the, sooner. Everything else seemed just fine.
Trip Comments
It was a fine walk even with the rainy weather.
Accommodation and Food
No complaints!! Everyone was so friendly.
Your Guide
Route notes were fine...we had no trouble finding our way.
The Bottom Line
I'll be back!
by Young-a Kang 30/07/2016
Pre-Trip Service

Trip Comments
Very good information on the way and nice B&Bs. Clean and personal places, nice hosts!
Accommodation and Food

Your Guide
Self- guided, west Highland way
The Bottom Line
We felt safe and well taken care of! And Since you can offer sevral other trails and differens kind of sports, W'll want to go With you again
by Thomas Collins 29/07/2016
Pre-Trip Service

Trip Comments

Accommodation and Food

Your Guide

The Bottom Line

by Denise Janson 24/07/2016
Pre-Trip Service
The speed and efficiency of the replies.
Trip Comments
Highlight was the stay at Inverlochy Castle.
Accommodation and Food
The only Accommodation that was a little run down was Drovers Lodge
Your Guide
We especially liked the notes on the amenities of each day. We found it very helpful
The Bottom Line
Excellent experience
by Loren Farese 10/07/2016
Pre-Trip Service

Trip Comments
It was easy to get our bags from place to place, every place we stayed was great, and scotland was gorgeous.
Accommodation and Food
Mostly all was very good. As a vegetarian I got a little tired of fried cheese and chips, but there were also some real gems. overall really great!
Your Guide
self guided
The Bottom Line
Everything was lovely and great! The experience was easy, never worried about my stuff or getting to the next spot. Maybe would have liked some more food recommendations in little towns, but overall it was great. The way was beautiful and freeing.
by Casey Maskell 07/07/2016
Pre-Trip Service

Trip Comments

Accommodation and Food

Your Guide

The Bottom Line
We loved every bit our our experience! The B&B's were above and beyond our expectations. Food was divine. The scenery was amazing! The directions kept on track the whole way. All positives. Thank you giving us an experience of a lifetime!!
by Ann Buchele 07/07/2016
Pre-Trip Service

Trip Comments

Accommodation and Food

Your Guide

The Bottom Line

by Ann Buchele 06/07/2016
Pre-Trip Service

Trip Comments

Accommodation and Food

Your Guide

The Bottom Line

Trip Details
The West Highland Way is a classic long distance walk, covering 152 kilometres (95 miles) from Milngavie on the outskirts of Glasgow, to Fort William in the Highlands.
The route travels along the bonnie banks of Loch Lomond, across the atmospheric Rannoch Moor, past dramatic Glencoe and onwards to finish at the foot of Ben Nevis, Britain's highest mountain.
The West Highland Way is one of the classic treks of the world and is undertaken by many people of all ages from across the world, making it a fun and social trek. On this self-guided walk we arrange your accommodation each evening and baggage transfer, as well as providing you with detailed route notes and maps so that you get the most out of this wonderful trek.
Additional Nights Accommodation: Some people prefer to split Day 6, which covers 30km, into two shorter days. Do let us know at the time of booking if you would like to do this. Taking this option would add £65 per person to the trip price.
Upgraded Accommodation: We can also offer you an upgraded accommodation package along the route. The additional cost for this brings the total to £795 per person.
Upgraded Accommodation with night at Inverlochy Castle: We can also offer you an upgraded accommodation package which includes a night at the luxurious Inverlochy Castle Hotel. The additional cost for this brings the total to £1035 per person.
Luggage Transfer: One bag per person is included in the trip price, and this bag should be of a reasonable size and weight (maximum weight permitted is 20kg). If you are planning on bringing more than one bag person, please note that the luggage transfer company is entitled to levy an additional charge of £20.00 per bag if necessary, and this will be payable directly to the transfer company. No laptops, tablets, similar items or fragile or breakable objects are to be left in your transported luggage.
If you are seeking a slightly easier route, you may wish to consider the Great Glen Way, which runs from Fort William to Inverness over 73 miles, or even the Speyside Way, which treks through the heart of Scotland's malt whisky country.
Trip Itinerary
Day 1 – Arrive Milngavie
Today you'll make your own way to Milngavie, on the northern fringes of Glasgow, where you'll spend the night at your first guesthouse of the trip.
Day 2 – Milngavie (Glasgow) – Drymen
Starting in Milngavie on the northern side of Glasgow, you hike northwards along the West Highland Way, passing Craigallian and Carbeth Lochs before you reach the first night's accommodation at the village of Drymen
Distance 19km
Day 3 – Drymen to Rowardennan
The trail follows the eastern bank of Loch Lomond, one of Scotland's most beautiful and famous lochs, to reach the tranquil setting of Rowardennan, which is located on the bonnie banks of Loch Lomond.
Distance 22km
Day 4 – Rowardennan to Inverarnan
This remote section of the trail takes you along the north-eastern section of Loch Lomond, hiking over some rough ground before the trail becomes better as you reach the Inverarnan.
Distance 23km
Day 5 – Inverarnan to Tyndrum
Hiking into the Highlands now, the mountains seem to stretch all the way to the sky as the views open up to reveal some of the stunning vistas found in Strath Fillan.
Distance 22km
Day 6 – Tyndrum to Glencoe
On this fantastic day of hiking, the West Highland Way passes through some of the finest scenery of the Highlands (as well as past some famous old pubs and inns!). It climbs up past Loch Tulla then across the wilderness of Rannoch Moor to Glencoe. This is a long day of hiking but the underfoot terrain is pretty good and there is not a lot of height gain so it is achievable for most reasonably fit hikers. The Kingshouse pub at the end of the day's route is always a great incentive to keep going!
Distance 30km
Please note that some people prefer to split Day 6 into two shorter days. There is an additional cost for this of £65 for the extra night's accommodation. Please let us know at the time of booking if you would like to do this and we will book the best available option.
Day 7 – Glencoe to Kinlochleven
One of the most challenging days of the West Highland Way, today's route sees the trail climb high over the Devil's Staircase, a high mountain pass, and then descend to the small village of Kinlochleven.
Distance 14km
Day 8 – Kinlochleven to Fort William
The final day sees the trail climb over a lower pass and then, with views of Ben Nevis – the highest mountain in Scotland – it descends to the end point in Fort William.
Distance 22km
Day 9 – Fort William and depart
After a leisurely breakfast, put on some comfortable footwear and explore the town of Fort William before making your way home, perhaps taking the scenic West Highland Railway back to Glasgow.
For a detailed itinerary and trips information please see our PDF Trip Dossier
Call Your Adventure Consultant Now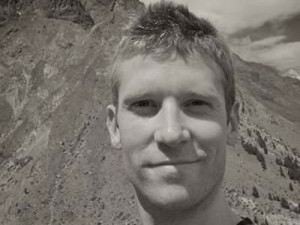 Speak to the Team
Call or message. Get straight through to a local expert in the Highlands of Scotland.
Phone