Enjoy exploring the largest National Park in the UK in all its winter glory and marvel at the surrounding snow covered peaks.
Wander through ancient Caledonian pine forests seeking out animal footprints in the snow.
Be treated to Highland hospitality at its best through a selection of good food, drams and roaring fires.
Green Graded Winter Walking Holidays 1-3
Our Green grade walking trips involve straight forward hiking, following generally good trails with no major ascents. These walks are pretty leisurely and will last for around 5 hours each day. The terrain underfoot will usually be on paths or hill trails, which may still be muddy or rough in places. The daily walks are mainly glen and coastal hikes, with some ascents of low level hills, up to around 1,500 feet / 450m high. So to help you decide if you are fit enough for this trip, ask yourself:
Can you comfortably hike for 6 miles (10km), including some ascent, with rough ground in places? Have you done this recently?
Our choice of comfortable accommodation is centrally based for our walks in the Cairngorms, with Loch Garten, Glen Feshie and Abernethy Forest in easy striking distance. As welcoming as it is relaxed, it has an atmosphere that lends itself to relaxing by the log fire.
Food is of paramount importance when enjoying the mountains in winter and meals are prepared from the best of local produce. Naturally, vegetarians and other dietary requirements are willingly catered for – simply let us know at the time of booking.
We don't charge a single person supplement on this trip for solo travellers, however you will be asked to share a room with someone of the same sex. If you would prefer a single room then this can be arranged for an additional £225. Please let us know at the time of booking and this can be arranged for you.
You will be met by your Wilderness Scotland Guide at the fixed seating area in the centre of Inverness Railway Station at 2.00pm on Day 1 of your trip. It's a small station so you should find the group and guide quite easily!
The start time coincides with the arrival of the train from Edinburgh. There are flights to Inverness with Flybe from London City that arrive late morning. There are also Easyjet flights from Luton that similarly arrive late morning. Returning on the Sunday, there are late afternoon and early evening flights to Luton, Gatwick & London City, again with Easyjet and Flybe.
For full details on how to get to Inverness, please see our website: Travel to Scotland.
Customer Kudos
Every client receives a feedback survey when they return from their guided, self guided or tailor made holiday with us.
Once completed the review is published on our website just as soon as our database updates. The little touches and details are important to us and where issues are raised we make positive changes to our trips to improve your experience.
That's why we read each of our client's reviews and although we don't respond to all of them, if it's glowing feedback then we get the satisfaction of helping to make your holidays truly memorable.
by Penny Mortimer 12/03/2015
Pre-Trip Service

Trip Comments

Accommodation and Food

Your Guide
Mark is a fine guide. He has a wealth of knowledge on every aspect of the landscape and is sensitive to people's needs and wishes. And very good tempered and prepared to go beyond the call of duty..
The Bottom Line
It was a lovely break. We really enjoyed the contrasts of the lochs and forests with the more barren high ground and snow, safe in the knowledge that Mark knew where areas would be flooded and where the snow might be unsafe.
by Peter Mortimer 05/03/2015
Pre-Trip Service

Trip Comments

Accommodation and Food

Your Guide
Mark Cox was very knowledgeable and provided the perfect combination of info on flora and fauna. He was enthusiastic and sensitive to the needs of, and preferences of, the group in terms of ideal pursuits. He was safety conscious but discreetly so
The Bottom Line
Excellent
by Jenni Burfitt 04/03/2015
Pre-Trip Service

Trip Comments
Where do I start? I chose this trip to escape the heat and humidity back home. Wow it worked perfectly. Cool weather with snow flurries, a fantastic novelty, and to walk through such diverse environments with an extremely knowledgable guide. I couldn't ask for more.
Accommodation and Food
It was an great idea to eat in different local restaurants, we were able to get a good 'feel' for the local cuisine. And the accomodation was very good, with an overnight snow shower to top of the fantastic views. Perfect.
Your Guide
Mark is at the top of his game in terms of local knowledge, and ability to interpret the walking environs he took us through. An exceptionally talented, friendly and adaptable individual. Although there were only 3 of us on the walk he made sure we were all catered to in terms of questions, information and attention.
The Bottom Line
This trip is an absolute jewel, it offers a tantalising taste of the wilds of Scotland at a time when the weather is changing from cold to less cold!! There are relatively few people walking and the scenery is so diverse. It's what I came for and you delivered in buckets. If you have Southern Hemisphere clients 'seek it' to them as a heat and humidity break!!
by 12/02/2015
Pre-Trip Service
Always excellent , precise & timely
One small consideration , those people who are not flying to Inverness could be picked up @ Aviemore . ( I was on sleeper train from Euston )
Trip Comments
Kirsty was good fun & our group jelled very quickly , with her good humoured supervision to get us " in the mood " . Her attention to detail was excellent & informative.
Accommodation and Food
Both resturants were very good & there was a high standard of food presentation & skills .
Your Guide
Kirsty was good fun & our group jelled very quickly , with her good humoured supervision to get us " in the mood " . Her attention to detail was excellent & informative.

We were all in good spirits , our laughter kept the bad spirits away !! A great guide ( even if she did not have her Queens girl guide badge )
The Bottom Line
Excellent . It looks , from the recent picture of Daniel Craig that he has also had the Wilderness experience ......
by Barbara Crompton 11/02/2015
Pre-Trip Service
I think it is a really good idea that office staff go out on trips where possible. It gives clients a chance to put faces to names but also gives them a better understanding of the trips. When I asked at booking time if I would be able to do a lot of photography the response was not very encouraging. Yet on this low level walking trip we all took lots of photos - it was one of my main reasons for going.
Trip Comments
We were particularly lucky with the weather so this made the scenery stunning.

None of the party wanted to visit a whisky distillery - we went to a local art studio instead. Please do not always include whisky distilleries in itineraries - most of us have been there!
Accommodation and Food
Anderson's Restaurant in Boat of Garten was particularly good.
Your Guide
Kirsty is so enthusiastic and fun loving. Very keen to accommodate our requests and answer our questions. What she couldn't answer she went away and researched. Excellent.
The Bottom Line
Very good indeed.
by Laura Moore 11/02/2015
Pre-Trip Service
Office team were very helpful with all queries and concerns
Trip Comments
The weather was perfect, Kirsty was brilliant, and the choice of walks was perfect.
Accommodation and Food
The Boat hotel accommodation was lovely as always. The service and food were much improved from my visit last year. No complaints this time!
Your Guide
Kirsty is one of the best guides I have ever had on a trip. She has a great personality, is kind, considerate, attentive to the needs of the group, has great knowledge of the mountains and local area and is great fun. You feel very safe in her hands.
Ps (thank you for finding me a moose Stef and Kirsty - amazing!)
The Bottom Line
Fantastic trip, location, and guide. A wonderful break in the snow!
Trip Details
Experience an immersion in nature as we explore the lochs, glens and ancient Caledonian Pine Forest of the Cairngorms National Park.
This relaxing winter break in the Cairngorms transports you quickly back to nature as you breathe in the crisp, clear air in the heart of Britain's largest National Park.
We visit iconic locations and hidden gems in equal measures on this easy walking trip and we'll be keeping an eye on the northern lights forecasts with the flexibility to include an evening walk should the skies light up. Read up on how to photograph the aurora in our blog post.
Blending inspiring and invigorating walks with classic Highland hospitality and the odd dram, our guide will ensure you get the most from your winter walking break without having to wear crampons or carry an ice axe.
What's Included:
4 nights accommodation in a 4 star hotel
Breakfast and packed lunches each day, with some evening meals
All transport during the trip
The services of our highly qualified Wilderness Guide.
Trip Itinerary
Day 1:  Travel to the Cairngorms National Park
Our trip begins in Inverness where you meet your fellow travellers and your Wilderness Scotland Guide.  From here, a short drive south east takes us to the Cairngorms National Park in the heart of the Scottish Highlands.  During our drive, we will be treated to fantastic views of the snow-covered Cairngorm mountains.  Once settled into our charming Highland hotel, your guide will describe what the week has in store for you.  There should be time for a short stroll along the banks of the River Spey before dinner.
Day 2:  Explore the ancient Caledonian Pine forest
After arriving in a new place, it's always fun to explore the immediate area – and today we'll do exactly that.  Walking straight from our hotel door, we'll head into one of the remnants of the ancient Caledonian Pine forest, the Abernethy forest.  Our walk will take us past the beautiful Loch Garten and Loch Mallachie.  If snow is lying on the ground, we may spot animal tracks or the animals themselves, such as pine martin, which inhabit these forests.  Returning to the hotel early afternoon, you can simply relax by the fire or join your guide for a visit to one of the famous Speyside whisky distilleries.
Day 3:  The Drovers Road and the Faeries
Today we take a short drive to the starting point of our walk, which takes us over the Ryvoan pass.  This was part of an old droving road through to Glenmore forest which has spectacular views of the Cairngorm mountains.  Our route passes the unique green coloured lochan 'Lochain Uaine' where the faeries wash their clothes!  Later, if the weather is clear, we could take a drive up to 600m and if you feel more adventurous branch out on a higher level walk to enjoy the expansive views across the Spey Valley.
Day 4:  Wild Glen Feshie
After breakfast, we head to the beautiful and peaceful Glen Feshie. Our walk begins at the southern end of the glen, following the meandering River Feshie.  We visit a remote mountain bothy, nestled amongst the pine trees on the banks of the river – a fantastic location for a hot coffee from your flask!  On our final evening in the Highlands, if the sky is clear, we head out after dark to enjoy the crisp, clear night sky where the stars never seem to end.
Day 5:  Winter walk and return to Inverness
After a relaxed start to the morning, your guide will choose a short walk for the group to enjoy before returning to Inverness in plenty time to make your travel connections.
Call Your Adventure Consultant Now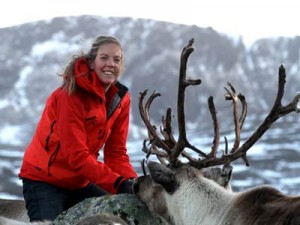 Speak to the Team
Call or message. Get straight through to a local expert in the Highlands of Scotland.
Phone