About Wilderness Scotland
Wilderness Scotland is Europe's No.1 Adventure Travel Company.
We specialise in offering an inspiring range of guided and customised adventure holidays, in the most remote and beautiful regions of the Highlands and Islands of Scotland.
We are now a team of 30+ adventure travel experts in the office and a guiding team of over 50 qualified and experienced guides. Our team know how to create enriching adventure holidays and know the wild places of Scotland better than anyone.
In his own words, Founder and MD Paul Easto explains where it all began:
Back in 2001 our first clients touched down on the Knoydart Peninsula.
Awaiting their arrival there was an air of total excitement, tempered by a measure of disbelief that our first clients had trusted us with their holiday! What would the group make of the walks we had planned, would our lodge reservation confirmed by our temperamental dial-up (ah yes, we remember it fondly) come good and, most importantly of all, would everyone actually enjoy all that wilderness?
We learnt many lessons on that first trip, which was driven by an overwhelming enthusiasm and passion for sharing one of Scotland's finest undiscovered regions. The most important lesson of all was that each and every trip – no matter how polished the arrangements – should carry the same unwavering commitment to delivering a truly amazing and memorable experience of Scotland's wild places.
Over the past decade many things have changed but this commitment remains a constant. In many ways it is greater now than it was then, motivated daily by compelling stories of how our clients have had fantastic and, at times, transformative travel experiences.
We feel very fortunate to live and work in an amazing part of the world. We look forward with the same excitement as we did on that very first Wilderness Walking trip in Knoydart, to welcoming you here and sharing our passion, knowledge and experience of one of the last great wild areas of Europe.
The Trophy Cabinet – Awards for Wilderness Scotland
When our business began we didn't really give much thought to scooping gongs and attending award dinners. For sure they are fun, but the real enjoyment comes in finding out that people like what we do and, in a world busier than ever, appreciate the value of doing things a bit differently and striving for the very best customer service possible.
Over the past decade our dedicated office and guiding team have been fortunate to scoop over 20 major industry awards. Here is our Top Ten which made us proud then and still do now:
The only Tour Operator to receive a Great Places to Work "Best Workplaces of 2018" in the small business category.
Listed 16th worldwide (1st in Europe) in National Geographic Adventure Magazine's list of the 'Best Adventure Travel Companies on Earth'
Winning the World's Leading Green Tour Operator in the World Travel Awards in both 2007 and 2014
Awarded 5 Stars by VisitScotland – still the only adventure tour company in Scotland to hold the highest award
Receiving a Green Tourism Gold Award by the GTBS – the world's most credible Sustainable Tourism Programme
Achieving recognition twice in the World Responsible Tourism Awards
Becoming the first Scottish company to gain AITO's 5-star award for Responsible Tourism
Named in the Guardian Ethical Travel Awards: Best UK Tour Operator
Winning the Scottish Tourism Business of the Year after 3 years of operation
As newcomers to the industry, being named by Shell as the Best Business Demonstrating Sustainability
Having our Outer Hebrides & Skye Walking trip and Scottish Sea Kayak Trail feature in National Geographic Traveller Magazine's 50 Tours of a Lifetime.
Of course, what matters most is what our clients think of the experiences we provide. Here you can read their unedited reviews in full and decide if a Wilderness Scotland trip is for you.
Our Adventure Holidays in Scotland:
Our innovative, professional and friendly approach merges the best locations with authentic local experiences, charming accommodation and Scotland's increasingly strong reputation for fresh and creative cuisine. Adding all of this together with our outstanding team of wilderness guides who know Scotland intimately, means we're confident you'll have an incredible experience when you travel with us. Don't take our word for it though, please take the time to read our 100% unedited customer reviews, that paint the real picture of your holidays with Wilderness Scotland.
We share a passion for the Highlands and Islands and are committed to providing our clients with excellent customer service and the best possible experience of Scotland.
---
Our Assurance and your Financial Protection.
Wilderness Scotland is a fully bonded tour operator through ABTA, you can see proof of our membership here. ABTA membership means you have 100% financial protection when booking with us. Conditions apply.
We are also a member of AITO, the Association of Independent Tour Operators. AITO vet their members on the basis of Quality, Expertise and Customer Protection. They also host independent reviews of our tours. View our profile on the AITO website.
Wilderness Scotland also voluntarily nominates itself to the Health and Safety Executive for their Adventure Activities Licencing Authority (AALA). This means that our equipment and practices are subject to an annual inspection by "senior inspectors who are all highly qualified and experienced outdoor professionals.  They have worked in the sector for many years before joining AALS and all still participate actively in adventure activities." View details of our AALA licence on the HSE website here.
Our service is defined by passion, knowledge and attention to detail. We believe that there is no substitute for experience and in booking with Wilderness Scotland you can be sure that you are joining a holiday that has been exhaustively researched and personally assessed for its style and quality.
We work tirelessly to be awarded and maintain the following awards which demonstrate our commitment to customers and also the communities and landscapes in which we operate.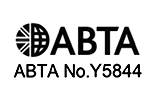 ---
Sustainable Tourism
In choosing Wilderness Scotland, you can also be sure that you are travelling with a company that takes its commitment to sustainable tourism seriously. We operate to the highest environmental standards and are totally committed to supporting the local economies and communities in which we operate. Since 2006, we have held a Gold award from the Green Tourism Business Scheme – recognised as the world's most credible sustainable tourism programme.
We have also won many other awards in recognition of our innovative approach and commitment to sustainable tourism, including twice being named as the Best Green Tour Operator in the World Travel Awards.
World Travel Awards Winners in 2007 2014 and nominated 2011, 2013, shows our commitment to consistent care for the wild places in which we operate.
---
Read more about Wilderness Scotland and the team