Experience the diverse landscapes and fascinating wildlife of Scotland's most northerly islands
Be amazed by the prolific birdlife at Sumburgh and the heritage of the Vikings at Jarlshof
Enjoy the very best local produce and cuisine while staying in one of Shetland's best and most unique hotels
Green Graded Wildlife Holidays 1-3
All of our wildlife trips are graded Green and involve straightforward hiking with no major ascents, as well as other activities which are pitched at novice level. You can expect to be active for around 5 hours each day so you will need a reasonable level of fitness. Please note that there may be some early starts and late nights as we seek to maximise our chances of finding wildlife, although you can always opt out of activities if you prefer an early night or long lie in the morning!
So to help you decide if you are fit enough for this kind of trip, ask yourself:
Are you generally active and, for example, happy to hike for 6 miles (10km), including some ascent, with rough ground in places?
Are you up for a challenge and trying new activities such as sea kayaking or boat trips?
Are you looking for a wildlife trip which involves more than simply sitting in a hide?
Accommodation on this trip is at the wonderful Busta House Hotel, well regarded as the best hotel in the Shetland Isles.
Busta House, located on the shore of sheltered Busta Voe on mainland Shetland, blends history, romance and intimacy with an attention to detail which makes for a perfect stay. The house was built during the 16th, 17th & 18th century and is steeped in history u2013 it is even said to have a resident ghost!
The house has a beautiful garden, and comfortable lounges to relax in with their premium wines and whiskeys before retiring to your bedroom after a day out in the wilderness.
The bedrooms at Busta House are all named after islands around the coast of mainland Shetland and are individually decorated to give each a unique character. The rooms are all en-suite and have direct-dial telephone with modem port.
A limited number of single rooms are available – early booking is recommended for these rooms. The supplement for having a single room is £225. If you are travelling on your own but don't need a single room, we will arrange for you to share with another client of the same sex.
At Busta House, food, especially Shetland produce, plays a major role in your experience. Shetland Hill Lamb, Free Range Pork from Unst, Fresh Seafood from all around the islands Muckle Roe Mussells, Hallibut from Bressay, Yell Sound Scallops, Organic Salmon from Unst and, most recently and a world first, organically farmed Cod from Johnson Sea Farms at Vidlin. Even their milk and butter are locally produced, along with cream & ice cream. And where they find that consistently high quality local produce is not available in the quantities they require, they don't have to travel far – Orkney beef and Cheese are also world famous, and you'll soon understand why!
To access the remote Shetland Isles, which are located far to the north of Scotland, clients have two options for traveling there:
Option 1 – Fly to Sumburgh Airport on Shetland. Direct flights are available from London, Edinburgh, Aberdeen and Inverness. The busiest route is from Aberdeen, which has several flights each day. For flight details, see www.britishairways.com Please fly in at least a day in advance of day 1 of the trip. If you are looking for somewhere to stay in Lerwick, then please contact us for a list of accommodation options to Lerwick from the airport.
Option 2 – Travel by ferry to Shetland along with our guide. Ferries depart from Aberdeen most days and this is an overnight crossing, arriving in Lerwick at approx 7.30 am the next day. The following morning you willl make your way to the Shetland hotel with the guiide to meet the rest of the group at 9.30 am. For ferry timetables are fares, see www.northlinkferries.co.uk
If you travel to Shetland by ferry from Aberdeen, you will meet our guide at 8pm at the reception area on board the ferry on the evening you depart. The following morning you enjoy a short coastal walk before travelling south to Sumburgh in the afternoon to meet any clients who have flown to Shetland. Upon booking the trip, please confirm whether you will travelling to Shetland by ferry or plane.
For more information on getting to Scotland see our Travel to Scotland section.
Customer Kudos
Every client receives a feedback survey when they return from their guided, self guided or tailor made holiday with us.
Once completed the review is published on our website just as soon as our database updates. The little touches and details are important to us and where issues are raised we make positive changes to our trips to improve your experience.
That's why we read each of our client's reviews and although we don't respond to all of them, if it's glowing feedback then we get the satisfaction of helping to make your holidays truly memorable.
by Catriona MacKenzie 16/06/2016
Pre-Trip Service
The website is great and everyone in the office are just lovely and helpful.
Trip Comments
I was certain my previous trips with Wilderness were the best possible trips, I have just been on the Shetland trip and it too was the best ever! Unsurpassable
Accommodation and Food
Busta House is the loveliest hotel to stay in. The staff are friendly and attentive. The food is superb, we all agreed that the packed lunches were the best we'd ever had. They really went out of their way. Busta House itself is a gorgeous building, interesting and very comfortable indeed.
Your Guide
As always Kirsty was the lynchpin of the trip, she has such a lovely personality that everyone warms to her, relaxes quickly and enjoys their holiday. She is always perfect, there could be no improving of her. I'm sure it's all been said before!
The Bottom Line
I have been on several trips with Wilderness Scotland so I had very high expectations of the trip to Shetland. They were surpassed even on the first day, I wouldn't have missed it for the world. Although I always go by myself it feels as though I have spent the time with my best friends by the end of the trip. Perfect from start to finish. Thankyou
by Mike Cheshire 13/06/2016
Pre-Trip Service
Clear information, easy to contact
Trip Comments
Great walks, thousands of birds and flowers, excellent hotel. Simply brilliant guide, Kirsty.
Accommodation and Food
Best picnics we have had on walking holidays.
Your Guide
Energy, knowledge, cheerful, knows when to say yes and no. Faultless, brilliant.
The Bottom Line
Shetlands scenery and wildlife amazing. Very well thought out itinerary.
by Valerie Koyl 13/06/2016
Pre-Trip Service
Very helpful with pre and post Wilderness Scotland trip plans, trains, hotels, etc.
Trip Comments
All details well thought out.
Accommodation and Food

Your Guide
Kirsty was phenomenal!!! She is very knowledgable in all aspects of anything Shetland/Scotland. Kirsty is a great people person, taking time to get to know each individual in the group. She made everyone feel at ease and allowed everyone to walk at their own pace.
The Bottom Line
The whole experience was wonderful, from the office staff to the actual trip and our guide.
by Jane Cheshire 13/06/2016
Pre-Trip Service

Trip Comments
Wonderful scenery wildlife and an excellent guide
Accommodation and Food
Very good accommodation and picnics to die for
Your Guide
Kirsty was brilliant very knowledgable and a perfect guide
The Bottom Line
A wonderful holiday
by Irene Riley 27/05/2016
Pre-Trip Service

Trip Comments
So many highlights hard to choose.Coming out of the swirling mist on Hermaness with piratical Bonxies over head to emerge on to sea stacks iced with guano and Gannets 100s of feet below was stunning.To see Muclkle Flugga just visible was memorable.
The boat cruise to the cliffs of Noss and Bressay was wonderful and exciting with great views of the sea bird colony's,,Gannets,,Guillemots,Gulls in profusion.
All walks along the coast are impressive with rock formations and geology in abundance.
Jarlshof and other historic sights interesting and fasinating contrast to the wildlife.
Great contrast in scenery from the Artic landscape of shattered rock of Ronas Hill to beautiful Tombolo of st Ninian's Isle.
Accommodation and Food

Your Guide
Cory could not be faulted from his knowledge of wildlife,birds,plants,geology etc..Worked very hard to ensure our daily expedition were well planned,interesting,safe.Tea and treats at lunch nice.All provided with kindness and good humour.
The Bottom Line
Go on it..The sights,sounds and smells(of the Gannet coloney) will provide a lifetime of memories to reflect on.
by Liz Turvey 23/05/2016
Pre-Trip Service

Trip Comments

Accommodation and Food

Your Guide
A really good mixture of culture, walking and wildlife. Flexible and it was great that walking options were provided as much as possible.
The Bottom Line
A really good mix of culture, wildlife and walking, with shorter walking options offered where possible. Felt very relaxed to have someone else manage the organising of the trip. May have made more sense for the guide to stay at the same hotel but there may have been reason for not (ie cost, and him needing some time off!).
by Angus Andrew 22/05/2016
Pre-Trip Service
More detailed info about the trip and facilities
Trip Comments
The only things that marked it down were the hotel rooms (dated) and the itinerary on the first and last days
Accommodation and Food
See previous. The food exceeded expectations and the hotel staff were brilliant. The rooms (or at least our room) was more than a little dated
Your Guide
Actually Cory was brilliant: its just a little cheeky describing an Englishman from the West Highlands as a "local guide"
The Bottom Line
It was a great holiday that exceeded expectations
by Rosemary Bailey 17/05/2016
Pre-Trip Service

Trip Comments
The full and varied itinerary meant we saw a great deal of the Shetland Isles, from the far north to the southern tip. A good mix of bird watching and walking, as well as the culture and history. Blessed with amazingly good weather - two days of glorious sunshine; even a picnic lunch on the beach and a paddle both days!!
Accommodation and Food
Busta House was excellent in every respect, full of history and character, with a wonderful location. The service provided and the helpfulness and kindness of the staff were something not often found in hotels these days.
Your Guide
Cory worked hard to plan an interesting programme that made the most of each day. He was friendly, entertaining and showed a wealth of knowledge.
The Bottom Line
This trip provides the best of what Shetland has to offer. The brilliant boat trip was the highlight.
by Katherine Boynton 03/08/2015
Pre-Trip Service
Friendly. Questions answered. Timely emails.
Trip Comments
This was my 4th trip with you. As always it was well organized, the hotel lovely, and in this case, historic - a wonderful experience.
Accommodation and Food
The hotel worked really hard to be of service - the staff friendly and attentive. The lunches were generous with fresh fruit and yummy treats.
Your Guide
I don't need to tell you what a wonderful guide Graham is. He knows his birds, flowers and terrain - he made the hikes informative, fun and really, really interesting. We were a fun group, and Graham kept the fun going well into the week.
The Bottom Line
I thought I was prepared for the beauty of the Shetlands - I was not. Graham helped us explore the birds, the beautiful birds, the flowers, even the tiny ones, the types of rocks and how they all fit together. He heard everyone's desire on what they wanted to see on the trip and worked to make it a realization - unfortunately the otters were shy that week! When the ferry pulled out of Lerwick I was heartbroken that the week was over and the adventures finished.

TEAM WILDERNESS RESPONSE: Thank you your great review, we hope we can welcome you back to the Highlands before too long.
by Frances Burnett 30/07/2015
Pre-Trip Service

Trip Comments

Accommodation and Food
The accommodation in a B+B was good but ir would have been better if the whole group and the guide were in the same accommodation rather than spread over 3 locations
Your Guide
Graham was really knowledgeable about wildlife and he made a huge effort to give us all a great experience of Shetland
The Bottom Line
A great trip for people who love great wild scenery and birds!
Prices and Departures
51 people viewed this trip in the last week
Book with confidence - we guaranteee our trips to run as soon as 2 people book.
Trip Details
Join us on an unforgettable journey to the Shetland Isles, a little-visited archipelago of more than 100 exposed islands lying far north of the Scottish mainland, as close to Norway as they are to Scotland.
People have worked the land and sea around Shetland for 5000 years, leaving a mysterious legacy of ruined forts, ancient houses and standing stones.
In the company of your highly knowledgeable guide you will gain privileged insight into the unique history and natural world of Shetland as you explore the varied landscapes of these isles on day hikes to their wildest and most dramatic places. Here, you will experience the incredible wealth of birdlife, marine life and wild flowers that in the wild places of these intriguing islands.
Trip Itinerary
Day 1 – Walking in the Shetland Isles
Travel to Shetland and meet your guide for this walking holiday in the Shetland Isles. We drive north to the little island of Muckle Roe where we enjoy a stunning coastal walk to North and South Ham.
Day 2 – Coastal Walk on Shetland Isles
One of the best coastal walks in Shetland is found just a short drive north of our hotel at the superb headland of Eshaness. Here we will explore the fascinating coastal scenery around the Villians of Ure, the Grind of the Navir and the Holes of Scraada.
Day 3 – Jarlshof and Bird Watching on Shetland
We visit Jarlshof pre-historic site and a walk to Sumburgh Head RSPB Reserve for some birdwatching. We enjoy a wonderful coastal walk with excellent views of sea bird colonies including gannets, auks and bonxies. Whales can also be spotted offshore. If time permits, we will explore the Ness of Burgi Stone Age Fort.
Day 4 – Walking on the islands of Yell and Unst
Travel by ferry to the islands of Yell and Unst where we walk to Muckle Flugga, the northern-most tip of Britain and the world's largest bonxie breeding colony at Hermaness.
Day 5 – Bird-watching cruise to Noss & Bressay
The cliffs of Noss and Bressay are a haven for seabirds. In one of the world's prime locations for bird-watching, the Noss National Nature Reserve is home to 20,000 Gannets, 25,000 Guillemots, 3,000 Kittiwakes, 1,200 Puffins and hundreds of Razorbills, Black Guillemots, Shags and Skuas. We'll enjoy a cruise round the spectacular cliffs in what is sure to be a highlight of this trip.
Day 6 – Walking up Ronas Hill: Shetland's highest peak
Today we head into the most northerly part of Mainland Shetland, climbing through an Arctic landscape to the summit of Ronas Hill, Shetland's highest peak at 450 metres. This is a great place to look for mountain hares in their natural environment.
Day 7 – Coastal Walk on St Ninian's Isle
Back in South Mainland we head over the tombolo to St. Ninian's Isle for great views out to the island of Foula, before heading into Lerwick for a short walk around The Knab.
Please note that the itinerary above is an intended programme only. The order of daily walks / activities may be amended and alternative routes may be selected at the guide's discretion. A limited number of single rooms are available – the single supplement is £200 per person.
Call Your Adventure Consultant Now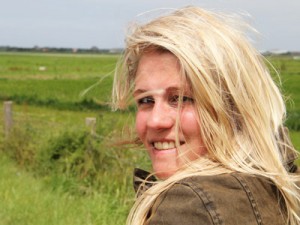 Speak to the Team
Call or message. Get straight through to a local expert in the Highlands of Scotland.
Phone
Prices and Departures
51 people viewed this trip in the last week
Book with confidence - we guaranteee our trips to run as soon as 2 people book.