Book your activity holiday with Europe's No.1 Adventure Travel Company - Wilderness Scotland
Our sea kayaking holidays and courses offer a wonderful way to explore the coastlines of the Highlands and Islands.
And before you ask – no, you don't need to be able to do an eskimo roll if you join us for a kayak holiday!
In fact, many of our trips are suitable for people with limited experience of sea kayaking and we have a course for beginners too.
If you prefer some comfort while sea kayaking, our range of 'Scottish Sea Kayak Trail' trips are based from welcoming hotels and inns, with day paddles on the sea. Similarly, our Introduction to Sea Kayaking trip is based from a private bunkhouse, so you are back indoors each night.
Our more challenging sea kayaking holidays are expedition style, with wild camping on remote beaches and islands – a genuine wilderness experience. The West Coast Explorer is an excellent choice if you want to try camping – it combines stays in a remote bunkhouse with some nights camping under the stars to get the best of both worlds on your kayak holiday!
---
Trip Reviews
Customer Kudos
Every client receives a feedback survey when they return from their guided, self guided or tailor made holiday with us.
Once completed the review is published on our website just as soon as our database updates. The little touches and details are important to us and where issues are raised we make positive changes to our trips to improve your experience.
That's why we read each of our client's reviews and although we don't respond to all of them, if it's glowing feedback then we get the satisfaction of helping to make your holidays truly memorable.
Wilco Schilthuis
03/08/2014
Yvonne van Oossanen
04/08/2015
Learnt a lot about kayaking which was my hope. Trip somewhat spoilt by accommodation, which besides short beds was also very cramped and leaky kit.

TEAM WILDERNESS RESPONSE:
We're glad you learned a lot about sea kayaking. Accommodation options are limited in the Torridon area which is a great location for this trip due to the variety of paddling options available. We choose to use the bunkhouse to try and provide the feel of a sea kayaking expedition but with some of the comfort that fixed accommodation offers over camping. Thanks for letting us know about the leaky spraydeck, we'll test these and waterproof or replace them as required. We do hope these two elements of your trip did not detract too greatly from your overall enjoyment of paddling in this stunning location.
Andy Rockall
05/10/2014
If you find yourself overwhelmed by the choice, or if you have questions about your fitness or suitability for any of these holidays, please feel free to contact our office on +44 (0)1479 420020 or by email.
New Trips in Scotland 2017
Posted on Jan 12, 2017 by Rupert Shanks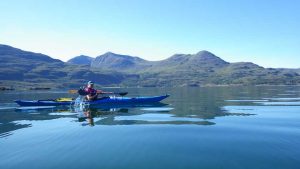 Announcing… Our New Trips in Scotland 2017. We've just burst out all breathless and sweaty from the Wilderness Lab. We're launching our three brand new Scotland Trips in 2017! Only when we can devise the most inspiring adventures, in our favourite wild locations, with the best in accommodation can we launch a brand new adventure holiday. So […]
Continue Reading
What is a Scottish Summer Like?
Posted on Sep 23, 2016 by Meike van Krimpen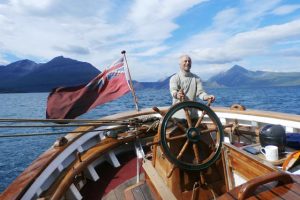 Although the weather in Scotland can become glorious as early as the end of April, summer does not really kick-off till June when the weather is consistently mild for the next four months. We'd be lying if we said that Scottish summers are all warmth and sunshine, they're not. But they're also not wet and cold like people think. […]
Continue Reading
---