Book your activity holiday with Europe's No.1 Adventure Travel Company - Wilderness Scotland
Discover the joys of sailing holidays in Scotland as you explore the west coast and islands by yacht.
We sail and explore by day and stay on the yachts overnight, often moored in remote wilderness anchorages.
These trips combine sailing and gentle walking as a great way to explore Scotland's islands and coast. Although we have outline itineraries, these are flexible, allowing you to follow the best weather and winds.
Our classic sailing yacht is a beautifully restored traditional wooden gaff cutter, so provides a memorable way to island hop. Our expert skipper will have you at the helm in no time, while the first mate / chef will soon be your best friend! On trips which involve walking on the islands, we also have an expert and qualified walking guide on board.
We also arrange private charters so you can build the perfect sailing journey. We have access to a wide range of yachts for private charter, including a luxury Swan 68 for the ultimate sailing charter in Scotland. Visit our tailor made page for details and to contact us for a private charter.
---
Trip Reviews
Customer Kudos
Every client receives a feedback survey when they return from their guided, self guided or tailor made holiday with us.
Once completed the review is published on our website just as soon as our database updates. The little touches and details are important to us and where issues are raised we make positive changes to our trips to improve your experience.
That's why we read each of our client's reviews and although we don't respond to all of them, if it's glowing feedback then we get the satisfaction of helping to make your holidays truly memorable.
Even if you have never sailed before but you love an adventure and a challenge you have to try this. However it is not for the fainthearted. Some days are really tough and you need to dig really deep. Age is not a restriction but an attitude.
Ruth Jacka
15/06/2015
Sailing Journeys - Inner Hebrides with Eda Frandsen
I've done some pretty cool things over the years, but I can't think of any trip that bettered this one.
Somehow, I don't think that Eda has seen the last of us.
(Orkney? Bring it on....!)
Graham Eldridge
31/07/2013
It was just nice to visit places I wouldn't normally go to with the added novelty of sailing there.
Jon Herring
01/06/2013
If you find yourself overwhelmed by the choice, or if you have questions about your fitness or suitability for any of these holidays, please feel free to contact our office on +44 (0)1479 420020 or by email.
46 review(s)
Next available trip:
6th May
Duration:
6 night(s)
Location:
Inner Hebrides including Skye
Comfort:
Explore the inaccessible rough bounds of Knoydart and some of the most beautiful Scottish Isles aboard a traditional yacht
Experience the extraordinary wildlife of Scotland in its most unspoilt wild locations
Enjoy some of Scotland's finest walking, accessing rarely trodden routes from the yacht
Price: from £1,295
View Trip Details
14 review(s)
Download Trip Dossier
Next available trip:
6th August
Duration:
6 night(s)
Location:
Inner Hebrides including Skye
Comfort:
Explore the finest sailing in Europe, sailing amidst the many beautiful islands which dot the West Highlands coastline
Take the wheel of our traditional 75-year old gaff-cutter yacht as you sail from island to island
Experience the extraordinary marine wildlife of Scotland in its most unspoilt wild locations
Price: from £850
View Trip Details
Tall Tales – Stories from the Sea
Posted on Nov 28, 2013 by Carol Lang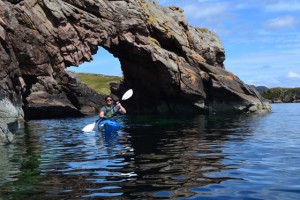 Sea Kayak guide and storyteller, Carol Lang shares her passion for tall tales – stories from the sea and recommends 6 of her favourite books full of nautical adventure. I love stories in any shape or form and I find it hard to pass by a good book shop without going in for a peek.  […]
Continue Reading
St Kilda – the Atlantic Jewel and World Heritage Site
Posted on Aug 26, 2013 by Phillip Blase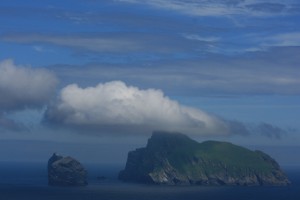 St Kilda – The most westerly point of the UK St Kilda or Hirta lies some 110 miles West of the Scottish mainland, 41 miles West of Uist in the Outer Hebrides and is the UK's most Westerly territory with the most Westerly point on the island being Canbir at a Lat and long of […]
Continue Reading
---