Discover wild walks, ancient landscapes and spectacularly weathered sea cliffs on the walking holiday of a lifetime
Experience the rich natural and cultural heritage of the Orkneys in the company of our knowledgeable guides
Enjoy Orcadian hospitality and fresh local produce at our stylish accommodation in a historic guest house
Green Graded Walking Holidays
Our Green grade walking trips involve straight forward hiking, following generally good trails with no major ascents.
These walks are pretty leisurely and will last for around 5 hours each day. The terrain underfoot will usually be on paths or hill trails, which may still be muddy or rough in places. The daily walks are mainly glen and coastal hikes, with some ascents of low level hills, up to around 1,500 feet / 450m high. So to help you decide if you are fit enough for this trip, ask yourself:
Can you comfortably hike for 6 miles (10km), including some ascent, with rough ground in places? Have you done this recently?
Accommodation
Our accommodation on Orkney is in a recently upgraded 4-star small hotel. Located on the outskirts of Kirkwall, near the world-famous Highland Park whisky distillery, the hotel overlooks Scapa Flow with its beautiful sandy beach.
The hotel has just 10 rooms, each of which is individually furbished with antiques and local artwork. The rooms are all ensuite and provide spacious, comfortable accommodation.
The hotel's restaurant is popular with locals and has a strong focus on local Orkney produce. Naturally, any special dietary requirements can be catered for and the restaurant is fully licensed offering a selection of Orkney malts and ales. Not to mention the extensive 200 malts-strong whisky list!!
Single Room Supplement

There is no single person supplement charged to solo travellers however, you will be required to share a room with another person of the same sex. If you require a single room please request this at the time of booking and we will check availability for you. A single room supplement of £245 is charged if a single room is available – please see booking form terms and conditions.
You will be met by your Wilderness Scotland Guide at the fixed seating area in the centre of Inverness Railway Station at 09:30am on Day 1 of your trip. We then transfer north and take the ferry across the Peatland Firth to Orkney. Please note that under new legislation, you must bring photo ID (passport, driving licence) with you to board the ferries. For full details on how to get to Inverness, please see our website: Travel to Scotland.
Please note that on the September departure there will be an earlier meeting time of 09:00 am for operational reasons.
Customer Kudos
Every client receives a feedback survey when they return from their guided, self guided or tailor made holiday with us.
Once completed the review is published on our website just as soon as our database updates. The little touches and details are important to us and where issues are raised we make positive changes to our trips to improve your experience.
That's why we read each of our client's reviews and although we don't respond to all of them, if it's glowing feedback then we get the satisfaction of helping to make your holidays truly memorable.
by Lesley Foster 03/10/2016
Pre-Trip Service
Staff were prompt and helpful in response to queries. Information provided about the trip was comprehensive.
Trip Comments
The whole trip was fabulous. Highlights include the walk to the Old Man of Hoy, the fabulous accommodation at Lynnfield, and our guide Malcolm who was knowledgeable, considerate and had a great quirky sense of humour.
Accommodation and Food
I've now been on 2 trips with Wilderness Scotland. Each time the accommodation and food have been excellent. There's one thing you won't do on a Wilderness Scotland trip and that's starve!
Your Guide
Malcolm was a great guide. He carefully but unobtrusively balanced the different needs and abilities of the group and planned very successfully to make the best of the variable weather on the Orkneys. He's extremely knowledgeable about the history and nature on the Orkneys and has a great quirky sense of humour.
The Bottom Line
i have no hesitation in recommending Wilderness Scotland. The service provided from initial enquiries right through to tour end is efficient and personal. The small group tours themselves, with knowledgeable guides, provide a great way to see parts of this beautiful country of Scotland many people would not otherwise get to experience.
by Clare Matchett 27/08/2016
Pre-Trip Service
your team were happy to answer all my weird questions and even seemed to look forward to them - wish more companies were as helpful.
Trip Comments
although the weather was not 100 per cent (well have yet to have that on a vacation) the whole trip was a highlight.
Accommodation and Food
the Lynnfield Hotel in Kirkhall was out of this world - would have to stay there a while to taste all the over 400 whiskeys that are reputed to be there - staff friendly, food great and right next door to a distillery that, unfortunately, i did not get to visit -- maybe next time!
Your Guide
one could not have wished for a nicer guide - Kirsty was friendly, tolerant, helpful, cheerful, innovative, knowledgeable and other attributes too many to mention. Other comments had said that of her and I was slightly sceptical but they were all true - make sure that you hold on to her!
The Bottom Line
For those friends that are looking for 'something completely different' and outside their comfort zone, then your company it is - perhaps you might consider Wilderness Australia as your next branch?????
by Robert Broadhead 15/08/2016
Pre-Trip Service
Everyone was super cooperative and helpful.
Trip Comments
We could not have asked for a more charming, helpful and enthusiastic guide.
Accommodation and Food
Lynnfield Hotel in Orkney deserves 5 stars rather than 4... it's a really lovely place.
Your Guide
Our guide was excellent.
The Bottom Line
We've just gotten back home and are already thinking of signing up for the Skye, Harris, Lewis hike next August, 2017. We'll probably make the commitment soon, even though it's difficult and risky to make plans so far in advance.
by Mary Hahessy 13/08/2016
Pre-Trip Service
Very clear, prompt and efficient communication, with the human touch. It was nice to know the names of the Wilderness Scotland staff who were looking after my booking.
Thanks!
Trip Comments
The Orkneys are so beautiful - beyond my words. I really feel that I have had a superb view of them AND (no BUTS) I'd love to see more.
It's difficult to select one highlight as there are so many - I think that the Orkneys speak for themselves!
My personal recommendations have already begun.
Accommodation and Food
Luxury accommodation and delicious, locally sourced (mostly) food.
Very pleasant and helpful staff. More than happy to stay at the Lynnfield again and recommend it.
Your Guide
Kirsty is the perfect guide!
She has a lovely manner; is very knowledgeable; extremely capable and organised; so cool, calm and collected she could be a candidate for 007 - shooting photos only, of course!
She also seemed to have the uncanny ability to deal with inclement weather.
Gold medal standard, without a doubt! it was a pleasure to be guided by Kirsty Cuchla.
The Bottom Line
"Wilderness Scotland" have the "raw materials" but what they do then is such a joy.
The wonderful guide, in the stunning Orkneys and the highest standard of accommodation made my first trip with "Wilderness Scotland" (and to the Orkneys) one to be highly recommended.
All expectations met - even the variety of weather! I look forward to my next "Wilderness Scotland" trip
by Patricia Bateman 11/08/2016
Pre-Trip Service

Trip Comments
Guide was excellent.
Accommodation and Food
Hotel was beautifully furnished and rooms were comfortable. Food very good but service sometimes a little unprofessional. Waitresses were friendly and very keen though so it didn't matter too much.
Your Guide
Guide was great in every way.
Appreciated her knowledge of flowers and wildlife.
The Bottom Line
As usual, will be booking again.
by Gavin Bateman 10/08/2016
Pre-Trip Service
Overall experience fantastic. My fourth trip and my wife's fifth.
Trip Comments

Accommodation and Food
Would prefer all meals included but understand need for flexibility.
Your Guide
Kirsty was absolutely brilliant. I can't recommend her highly enough.
The Bottom Line
Already recommended to friends. We are already planning next year!
by Ginny Harrison 09/08/2016
Pre-Trip Service

Trip Comments
A most meaningful trip! I wanted to see the Orkneys, for its history - had no idea it would have such an impact! And Kirsty, our guide, was simply outstanding!
Accommodation and Food
Lynnfield Inn was lovely.
Your Guide
Kirsty is made for this job! She is excellent with people, really knowledgeable, well organized, and just a fabulous addition to the trip!
The Bottom Line

by Pamela Haggarty 08/08/2016
Pre-Trip Service
Our guide was amazing. She was very accommodating to any requests by our group, she was a wealth of knowledge in history, geography, bird and animal life and flora and fauna. She had an amazing sense of humour and was very relaxed with us. We had a few spontaneous sing alongs too!!!
Trip Comments
Our guide made the trip what it was!
Accommodation and Food
What a lovely hotel to stay in. The rooms were spacious and clean and the bathtubs large enough to lay in and have a luxurious soak in after a long cold day of hiking. The food was delicious and the staff very friendly.
Your Guide
Kirstie you were amazing. I loved everything about you. You were a wealth of all kinds of information that you were more than willing to share. You also had the patience of Job. You truly are a beautiful soul. I did make more comments about you earlier!!!
The Bottom Line
This was an amazing adventure made even better by the knowledge shared by our guide. Thinking of going - what are you waiting for??
by Marjut Edelman 03/08/2016
Pre-Trip Service

Trip Comments

Accommodation and Food
The hotel was cosy and comfortable, with a Scottish ambiance, Our room had a large bathroom with a bathtub, so we could have a well-earned and relaxing bath in the evenings. The breakfast and dinners were fantastic. I especially enjoyed the fresh seafood and fish. My husband favored the porridge with whisky!
Your Guide
Mark was an excellent guide, the best.
The Bottom Line
I loved everything about my trip to Orkney! We had the best of everything; the fellow travelers, the guide, the walking, the stone age sights, the birdlife, the beauty of the islands, the food and drink. I have already booked a Wilderness Scotland trip to the Shetland Isles next year!
by Ulrike Berg 01/08/2016
Pre-Trip Service

Trip Comments

Accommodation and Food

Your Guide

The Bottom Line

Prices and Departures
91 people viewed this trip in the last week
7 Bookings in the last 72 hours
Book with confidence - we guaranteee our trips to run as soon as 2 people book.
Trip Date
Price
Availability
Trip Status
13th May - 19th May 2017
£1,395
1 place(s) left
24th Jun - 30th Jun 2017
£1,395
Places available
8th Jul - 14th Jul 2017
£1,395
6 place(s) left
29th Jul - 4th Aug 2017
£1,395
Places available
19th Aug - 25th Aug 2017
£1,395
Places available
23rd Sep - 29th Sep 2017
£1,395
Trip Full
Trip Details
Join us on a stunning  journey to the unforgettable Orkney Islands, a little-visited archipelago of some 70 small islands and skerries due north of the Scottish mainland.
Walking is a wonderful way to discover the Orkney Islands. This mysterious place of long days and colourful night skies is home to a wealth of sea life and sea birds, not forgetting the remarkable flora of the islands.
The unique situation and environment of the Isles have combined to create a fascinating cultural and historical tapestry of stone circles, invasions and occupations, isolation and extremity, all of which have left their mark through the ages.
In the company of your highly knowledgeable guide you will walk in the wildest places of Orkney, with history all around, before returning to enjoy memorable cuisine and the finest accommodation in the Isles.
Trip Itinerary – The Orkney Islands
Day 1 – Arrival on the Orkney Islands
Meeting in Inverness, our journey to the Orkney Islands follows the north-east coast of the Highlands and onwards over the Pentland Firth. Our accommodation is situated near the major archaeological sites which secure the intrigue of these islands. (L, D)
Day 2 – Rousay and the Mid Howe Broch
We drive to the Eynhallow Sound and take a local ferry to the island of Rousay. We enjoy two short walks here – the Westness Walk to the Mid Howe broch and a superb moorland walk around Faraclett Head. (B, L)
Walk details: 8km, approx 4 hrs.
Day 3 – The Gloup and Mull Head
The walk starts at The Gloup, a partially collapsed sea cave from where we head north along the coast to Mull Head. Before returning to Kirkwall we visit the Italian Chapel, two Nissen huts converted into a place of worship by prisoners of war. (B, L, D)
Walk details: 9km, approx 4 hrs.
Day 4 – The Old Man of Hoy. Scapa Flow and Rackwick Bay
A short drive along the edge of Scapa Flow takes us to Houton where we catch the ferry to the island of Hoy. Here we walk to the famous Old Man of Hoy and some of Britain's highest seacliffs before returning to Rackwick Bay. (B, L)
Walk details: 10km, approx 5hrs.
Day 5 – Coastal Walk and visit the Ring of Brodgar
We follow a coastal path from Stromness to The Ness before heading west for the Sand of Warebeth. Afterwards we may visit the Ring of Brodgar, Stones of Stenness and Maes Howe. (B, L)
Walk details: 12km, approx 5hrs.
Day 6 – Brough Head to Marwick Head, Skara Brae
From Brough Head, a superb walk follows the coast south to Marwick Head – one of the largest seabird colonies in the Northern Isles. Afterwards we visit the Stone Age village of Skara Brae, discovered in 1850 after a storm cleared away the sand dunes that were covering it. (B, L, D)
Walk details: 12km, approx 5 hrs.
Day 7 – Return to Inverness
Following breakfast, we will return Southwards from the Orkney Islands to the mainland and Inverness, via the rugged coastal scenery of the Northern tip of Scotland. (B, L)
Call Your Adventure Consultant Now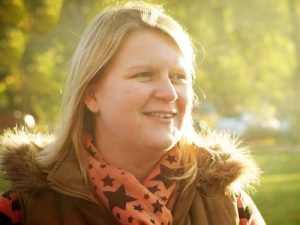 Speak to the Team
Call or message. Get straight through to a local expert in the Highlands of Scotland.
Phone
Prices and Departures
91 people viewed this trip in the last week
7 Bookings in the last 72 hours
Book with confidence - we guaranteee our trips to run as soon as 2 people book.
Trip Date
Price
Availability
Trip Status
13th May - 19th May 2017
£1,395
1 place(s) left
24th Jun - 30th Jun 2017
£1,395
Places available
8th Jul - 14th Jul 2017
£1,395
6 place(s) left
29th Jul - 4th Aug 2017
£1,395
Places available
19th Aug - 25th Aug 2017
£1,395
Places available
23rd Sep - 29th Sep 2017
£1,395
Trip Full