Discover wild walks, ancient landscapes and spectacularly weathered sea cliffs on the walking holiday of a lifetime
Experience the rich natural and cultural heritage of the Orkneys in the company of our knowledgeable guides
Enjoy Orcadian hospitality and fresh local produce at our stylish accommodation in a historic guest house
Green Graded Walking Holidays
Our Green grade walking trips involve straight forward hiking, following generally good trails with no major ascents.
These walks are pretty leisurely and will last for around 5 hours each day. The terrain underfoot will usually be on paths or hill trails, which may still be muddy or rough in places. The daily walks are mainly glen and coastal hikes, with some ascents of low level hills, up to around 1,500 feet / 450m high. So to help you decide if you are fit enough for this trip, ask yourself:
Can you comfortably hike for 6 miles (10km), including some ascent, with rough ground in places? Have you done this recently?
Our accommodation on Orkney is in a recently upgraded 4-star small hotel. Located on the outskirts of Kirkwall, near the world-famous Highland Park whisky distillery, the hotel overlooks Scapa Flow with its beautiful sandy beach.
The hotel has just 10 rooms, each of which is individually furbished with antiques and local artwork. The rooms are all ensuite and provide spacious, comfortable accommodation.
The hotel's restaurant is popular with locals and has a strong focus on local Orkney produce. Naturally, any special dietary requirements can be catered for and the restaurant is fully licensed offering a selection of Orkney malts and ales. Not to mention the extensive 200 malts-strong whisky list!!
SINGLE SUPPLEMENT
There is no single person supplement charged to solo travellers however, you will be required to share a room with another person of the same sex. If you require a single room please request this at the time of booking and we will check availability for you. A single room supplement of £245 is charged if a single room is available – please see booking form terms and conditions.
You will be met by your Wilderness Scotland Guide at the fixed seating area in the centre of Inverness Railway Station at 09:30am on Day 1 of your trip. We then transfer north and take the ferry across the Peatland Firth to Orkney. Please note that under new legislation, you must bring photo ID (passport, driving licence) with you to board the ferries. For full details on how to get to Inverness, please see our website: Travel to Scotland.
Please note that on the September departure there will be an earlier meeting time of 09:00 am for operational reasons.
Customer Kudos
Every client receives a feedback survey when they return from their guided, self guided or tailor made holiday with us.
Once completed the review is published on our website just as soon as our database updates. The little touches and details are important to us and where issues are raised we make positive changes to our trips to improve your experience.
That's why we read each of our client's reviews and although we don't respond to all of them, if it's glowing feedback then we get the satisfaction of helping to make your holidays truly memorable.
by helena peacock 22/07/2016
Pre-Trip Service

Trip Comments

Accommodation and Food
The Lynnfield Hotel was superb: the rooms were very luxurious and the food excellent.
Your Guide
Cory was a superb guide: extremely knowledgeable, particularly about birds and botany; very easy to get on with; enthusiastic about the Orkneys; patient; an excellent driver; and he even had a fund of terrible jokes.
The Bottom Line
The trip surpassed our expectations and we enjoyed ourselves immensely.
by Catharine Wall 18/07/2016
Pre-Trip Service

Trip Comments

Accommodation and Food

Your Guide
Cory was courteous, calm, an excellent driver, well-informed, enthusiastic, professional, friendly, patient; a superb ambassador for your company
The Bottom Line
A restorative and wonderful trip: it far exceeded my hopes and expectations
by Peggy Fake 18/07/2016
Pre-Trip Service
I had several questions pre-trip and even prior to choosing my particular trip that were answered quickly and pleasantly.
Trip Comments
I can't begin to convey how beautiful and fascinating the Orkney Isles are. Walking along the rugged coastlines and hearing only sheep, birds, waves and the whistling of the wind was just heavenly to me. I had little knowledge of the history of the region beforehand so I hadn't expected those aspects to be so very interesting. It was a well-rounded itinerary for me.
Accommodation and Food
Accommodation and food were all great.
Your Guide
My time in these magical islands was certainly enhanced by our guide, Cory, with his knowledge of botany, birds, history, archaeology and loo locations. He showed good humor, patience and flexibility throughout, kept us going with teacakes and managed to order up some fine weather for us too.
The Bottom Line
I had the most amazing time of my life this past week and would love to take another trip with Wilderness Scotland
by Anita Donley 11/07/2016
Pre-Trip Service

Trip Comments
A fabulous experience in stunning landscape with a superlative guide. Great accommodation and fine repast. Booked already for another Wilderness Scotland trip in 2017.
Accommodation and Food

Your Guide
Ken is knowledgeable, kind and attentive to every one in the group-faultless organisation, great team management and we all had such a laugh! Ken is fantastic- please clone him!
The Bottom Line
Overall a fantastic week
by Elaine Moon 11/07/2016
Pre-Trip Service
Rapid response common sense approach
Trip Comments
Being amongst a flock of terns, almost felt one of them
Accommodation and Food
Fresh and appetizing whether a snack or 4 course meal . Plenty of tea breaks if wanted !
Your Guide
Keith was a brilliant guide. He had a good ear to pick up on and nurture interests and had a wide range of knowledge, experience and enthuisiasms to share with the group. He could bring out the best in people.
The Bottom Line
Loved this holiday , apprehensive on my own but the group were great and the Orkneys were breathtaking. THANKYOU
by Beverley Lambert 06/07/2016
Pre-Trip Service
we weren't swamped with constant info. But it came just when I was wanting to hear from you. Love the way there are no paper exchanges - much better environmentally. Coming from Australia with a back pack it would have really helped to been told that we didn't need to bring our own water bottles.
Trip Comments
The professionalism & local knowledge of our guide Ken maximised our experience substantially. His ability to read & respond to the individual aspirations of our group re their particular interests etc was spot on. We still miss not having a Scottish poem read to us each lunch time, usually on an amazing cliff top, looking at an amazing view! What we have learnt about Orkney ancient history, bird life, environmental aspects plus it's culture, has been simply astounding.
Accommodation and Food
The food anywhere in Kirkwall -where we were based - was fantastic. All kinds of seafood. And the same occurred at the hotel we used - the service, food and lunches provided by the Lynnefield could not be faulted. Lots of vegetables & lots of fresh fruit. And did I mention the amazing seafood?! When we chose to eat elsewhere, the advice provided by Ken
was excellent. He also had plenty of health snacks & water for us when we were out on the walks.
Your Guide
Please see previous comments as I have already stated in detail how absolutely fantastic Ken was & how he made this trip into something special for the eight of us.
The Bottom Line
Can't wait to do another trip with Wilderness Scotland & will tell everyone I know to do the same. See previous comments for specific benefits. The only thing I could add is the small group sizes are a very clever move as this ensured the service we received was highly personalised. We felt very well looked after & were never rushed.
by Andrea Stewart 05/07/2016
Pre-Trip Service
All emails responded to promptly. All questions answered.
Trip Comments
I was surprised and awed by the scenery. Walking to ancient sites and having them all to ourselves was truly incredible.
Accommodation and Food
We were living in luxury!
Your Guide
Ken is a professional and a gentleman. He looked after the needs of our group thoroughly and added thoughtful touches that had big impact. He's organized and efficient. He's fun to be with and he's got a great sense of humour! It's very clear that he really enjoys sharing his love of walking and of Scotland with others.
The Bottom Line
This is my third trip with Wilderness Scotland and the fourth is lined up! The itineraries are well planned and the leadership of the guides is outstanding.
by Kirsty Adams 05/06/2016
Pre-Trip Service
Pre-trip service was very good. My questions were answered promptly and comprehensively........I don't remember receiving a list of suggested requirements for the trip until I asked for it (quite late on) but may have missed it earlier.
Trip Comments
Well, everything really. It was a completely new experience for me and i loved it all. The landscape and terrain of the Orkneys, the history, the informed and enthusiastic guide (excellent Mark Cox), comfortable accommodation and good food.
Accommodation and Food
Yes, as stated previously....all very good. Lynnfield Hotel in Kirkwall highly recommended. Our breakfasts and dinners were excellent as were the packed lunches we took with us each day. Warm and comfortable rooms!
Your Guide
Our guide, Mark Cox, was terrific. A deep well of information and knowledge of the area, its natural environment and its history. He was cheerful, secure and enthusiastic. He certainly made a substantial contribution to the enjoyment of the trip.
The Bottom Line
I think my trip to the Orkneys with Wilderness Scotland was up there with one of the best experiences of my life.......and hopefully will not be the last!
by Ethel Hickton 24/05/2016
Pre-Trip Service
I don't think there was anything else that I needed. My problem was that I read it in the beginning and only part of it later!
Trip Comments
The trip was so varied and full that it is difficult to select only one or single events. The hotel was exceptional, comfortable, welcoming and outstanding food incl the packed lunches. There was a good mix of activities - walking, historical sights, wildlife - different every day - also thought had been given to alternatives in case of really bad weather (this we never needed luckily). Leader was exceptionally good at dealing with one of the groups' crisis. His knowledge of the archaelogy, birds, plants, geography was more than I expected - this indicates a high commitment to the job (outstanding). Next month I go to the Hebrides with another company, how they live up to my last experience will be interesting. They have already failed on helpfiulness with travel! Unfortunately he couldn't make the eagles fly, the puffins to appear nor the whales but everythin we saw was amazing.
Accommodation and Food
First class, better than I expected
Your Guide
Very considerate, excellent time planning, high standard of knowledge - overall brilliant
The Bottom Line
Would highly recommend the company have already looked at next years' trips and plan to book one or two
by Roger Blunden 23/05/2016
Pre-Trip Service

Trip Comments
Great trip, full of interesting wildlife and history. Very knowledgeable and competent guide.
Accommodation and Food
Accommodation was very good. I was pleased to discover that I did not have to share a room
Your Guide
Mark was an excellent guide. Knowledgeable about the area, its history and wildlife. Firm but friendly.
The Bottom Line
An excellent trip, well thought out with a very good guide. A great way to explore the Orkneys.
Prices and Departures
73 people viewed this trip in the last week
Book with confidence - we guaranteee our trips to run as soon as 2 people book.
Trip Date
Price
Availability
Trip Status
20th Aug - 26th Aug 2016
£1,295
Trip Full
24th Sep - 30th Sep 2016
£1,295
Places available
13th May - 19th May 2017
£1,295
6 place(s) left
24th Jun - 30th Jun 2017
£1,295
Places available
8th Jul - 14th Jul 2017
£1,295
Places available
29th Jul - 4th Aug 2017
£1,295
Places available
19th Aug - 25th Aug 2017
£1,295
Places available
23rd Sep - 29th Sep 2017
£1,295
Places available
Trip Details
Walking in the Orkney Isles is a wonderful way to discover these islands.
Join us on a stunning and unforgettable journey to the Orkney Isles, a little-visited archipelago of some 70 small islands and skerries due north of the Scottish mainland.
This mysterious place of long days and colourful night skies is home to a wealth of sea life and sea birds, not forgetting the remarkable flora of the islands.
The unique situation and environment of the Isles have combined to create a fascinating cultural and historical tapestry of stone circles, countless invasions and occupations, isolation and extremity, all of which have left their mark through the ages.
In the company of your highly knowledgeable guide you will walk in the wildest places of Orkney, with history all around, before returning to enjoy memorable cuisine and the finest accommodation in the Isles.
Trip Itinerary
Day 1 – Arrival in Orkney Islands
Meeting in Inverness, our journey to the Orkney Islands follows the north-east coast of the Highlands and onwards over the Pentland Firth. Our accommodation is situated near the major archaeological sites which secure the intrigue of these islands.
Day 2 – Rousay and the Mid Howe Broch
We drive to the Eynhallow Sound and take a local ferry to the island of Rousay. We enjoy two short walks here – the Westness Walk to the Mid Howe broch and a superb moorland walk around Faraclett Head.
Distance 8km, 4 hrs.
Day 3 – The Gloup and Mull Head
The walk starts at The Gloup, a partially collapsed sea cave from where we head north along the coast to Mull Head. Before returning to Kirkwall we visit the Italian Chapel, two Nissen huts converted into a place of worship by prisoners of war.
Distance 9km, 4 hrs.
Day 4 – The Old Man of Hoy. Scapa Flow and Rackwick Bay
A short drive along the edge of Scapa Flow takes us to Houton where we catch the ferry to the island of Hoy. Here we walk to the famous Old Man of Hoy and some of Britain's highest seacliffs before returning to Rackwick Bay.
Distance 10km, 5hrs.
Day 5 – Coastal Walk and visit the Ring of Brodgar
We follow a coastal path from Stromness to The Ness before heading west for the Sand of Warebeth. Afterwards we may visit the Ring of Brodgar, Stones of Stenness and Maes Howe.
Distance 12km, 5hrs.
Day 6 – Brough Head to Marwick Head, Skara Brae
From Brough Head, a superb walk follows the coast south to Marwick Head – one of the largest seabird colonies in the Northern Isles. Afterwards we visit the Stone Age village of Skara Brae, discovered in 1850 after a storm cleared away the sand dunes that were covering it.
Distance 12km, 5 hrs.
Day 7 – Return to Inverness
Following breakfast, we will return Southwards to the mainland and Inverness, via the rugged coastal scenery of the Northern tip of Scotland.
Call Your Adventure Consultant Now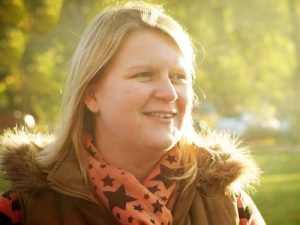 Speak to the Team
Call or message. Get straight through to a local expert in the Highlands of Scotland.
Phone
Prices and Departures
73 people viewed this trip in the last week
Book with confidence - we guaranteee our trips to run as soon as 2 people book.
Trip Date
Price
Availability
Trip Status
20th Aug - 26th Aug 2016
£1,295
Trip Full
24th Sep - 30th Sep 2016
£1,295
Places available
13th May - 19th May 2017
£1,295
6 place(s) left
24th Jun - 30th Jun 2017
£1,295
Places available
8th Jul - 14th Jul 2017
£1,295
Places available
29th Jul - 4th Aug 2017
£1,295
Places available
19th Aug - 25th Aug 2017
£1,295
Places available
23rd Sep - 29th Sep 2017
£1,295
Places available