Combine learning essential sea kayaking skills with the opportunity to experience some of the best sea kayaking in Scotland
Develop your paddling techniques on beautiful Upper Loch Torridon before exploring the Applecross Peninsula
At the end of a day on the water, relax with a hot shower, fantastic food and a comfortable bed
Green Graded Sea Kayaking Holidays 1-3
Our Green grade sea kayaking trips are suitable for people new to sea kayaking or with limited experience. The itineraries are designed to be active yet laid back with plenty of opportunity for instruction, sightseeing and relaxation.
You can expect up to 6 hours of paddling each day through mostly sheltered coastal areas and plenty of shore breaks to stretch the legs. All of these trips are accommodation based, with a warm bed and hot shower for you each evening.
Before joining trips in this grade, the questions you should be asking yourself are:
1. Are you generally active and enjoy the outdoors?
2. Are you up for a challenge, learning a new skill and having a lot of fun?
On this sea kayaking for beginners course, you will be based in a private bunkhouse located on the shores of Upper Loch Torridon. The bunkhouse has a traditonal and rustic feel, with a wood-burning stove in the centre of the main living area. However, it has been recently upgraded and boasts a modern kitchen, warm showers and is cosy and dry.
Meals are prepared 'expedition style' with everyone lending a hand in both the preparation and clearing up, with our guide coordinating. Naturally, vegetarians and other dietary requirements are willingly catered for simply let us know in advance. On 3 nights, we head out for meals in local inns (these meals are not included in the trip price).
There are 2 dormitory-style bedrooms with 4 beds in each. One dorm will be allocated to males and the other for females.
With sea kayaking being an activity which lends itself perfectly to longer journeys, we feel that this style of accommodation is in keeping with learning the skills necessary for trips involving wild camping, as there will be teamwork involved in preparing the meals. However, we feel it is important at the end of each day to know that you are coming back to somewhere warm and dry.
You will be met by your Wilderness Scotland Guide in the centre of Inverness Railway Station at 1030 on Day 1 of your trip. Your guide will be waiting there with a kayak paddle in his/her hand so should be instantly recognisable! Full details on how to get to Inverness, please see our Travel to Scotland.
Customer Kudos
Every client receives a feedback survey when they return from their guided, self guided or tailor made holiday with us.
Once completed the review is published on our website just as soon as our database updates. The little touches and details are important to us and where issues are raised we make positive changes to our trips to improve your experience.
That's why we read each of our client's reviews and although we don't respond to all of them, if it's glowing feedback then we get the satisfaction of helping to make your holidays truly memorable.
by Ann Hull 22/09/2016
Pre-Trip Service

Trip Comments
Highlight definitely the paddle over from Toscaig to Crawlin Islands, complete with porpoises.
Accommodation and Food
It was billed as a bunkhouse, so expected bunkhouse and that's what it was. Absolutely fine. The food was great and Luke & Sarah both worked hard to keep us fed and watered.
Your Guide
Both Luke and Sarah are excellent guides. They answered all questions, and worked to offer tips to improve paddling on both a group and individual basis. I particularly appreciated their competence and confidence when the wind was blowing hard!
The Bottom Line
I really enjoyed this trip and loved getting away from it all in such a lovely part of the country. The weather was a trifle challenging save for one day, but Luke's local knowledge in hiding away from the wind allowed us to continue paddling. I suppose I approached the trip with a degree of trepidation not knowing whether I'd really enjoy kayaking for an extended period, but it was brilliant - and an excellent break from everyday life. I am currently pondering how I can earn enough brownie points with my husband to allow me to do another trip.
by Meeta Doshi 22/09/2016
Pre-Trip Service

Trip Comments
Learning to kayak in such beautiful places was wonderful.
Accommodation and Food
Accommodation was basic and cosy but fine. Good to have a drying room.
Food was elevated by the efforts of the guides: great breakfasts and Luke was a talented chef.
Your Guide
Both our guides, Sarah and Luke were good teachers; fun, patient, kind, quick to see what guidance was needed, encouraging and good at making you feel at ease. I felt my confidence develop because of them and was pleased to feel an improvement occur in such little time. It was good to have the benefit of Luke's knowledge on geology and wildlife. And the Shipping Forecast ! Overall I was amazed at their stamina: in being attentive to our needs for such long days. Thank you.
The Bottom Line
I had a lot of fun learning to kayak. The guides were brilliant. The locations were beautiful and often breath-taking. Wilderness Scotland organised everything well and gave lots of information on what to expect and how to prepare.
by Caroline Fraser 17/09/2016
Pre-Trip Service
Helpful on the phone. Good informative website. Good kit list.
Message about me arriving by car wasn't passed on to the guides,
Trip Comments
Enjoyed the challenge of learning a new sport .
Wonderful coastline- a new way to experience countryside and coast which I have only seen before from the tops of the mountains. Excellent guiding and leadership from both guides.
Accommodation and Food
Bunkhouse was as described - good to have prpper laundry and drying room ( not sure if this was mentioned on website) Bunkhouse could do with 1 extra stand alone toilet if 8 people staying.
Your Guide
Guided trip- Luke and Sarah are both First class at guiding communication and encouragement.
The Bottom Line
I had a great time and would recommend Wilderness Scotland to others
by Alan Bayley 11/09/2016
Pre-Trip Service
Staff were helpful, friendly and quick when I had to contact them by e-mail or phone. Some problems I had though:

The first set of joining documents I was sent were in a Salesforce format so I couldn't open them. No big deal and staff sent me PDFs quickly enough when I contacted them about it.

When I tried to pay the balance of my trip after the deposit I couldn't do this through the website. However, this was easy enough to do over the phone.
Trip Comments

Accommodation and Food
Restaurant choices in the evenings were spot on. No fresh porridge available on the last day - only reheated leftovers from the previous day! Fruit (tangerines, bananas) and salad (lettuce) either ran out by the last day or was going off, more fresh fruit and salad lasting the entire trip would be good. Less falafels and more cold meats for sandwiches (which also ran out).
Your Guide
Luke and Paul were excellent instructors and guides and very approachable. Couldn't really ask for more. My paddling improved a lot over the trip. Weather was changeable and they coped well finding us suitable and interesting locations for kayaking each day that allowed us to get the most out of it.
The Bottom Line
I have no regrets going on this trip. I wanted to see that part of Scotland, chill out and improve my paddling and came away with all boxes ticked! The trip was well managed on the whole and I would certainly recommend it to anyone considering it.
by Paul Manchester 09/09/2016
Pre-Trip Service

Trip Comments

Accommodation and Food

Your Guide
The whole trip was totally oar-sum. All my boxes were absolutely ticked, I learnt a lot and enjoyed the whole experience. You organised the weather very well. The three sea Eagles you organised to show up were great and the Stag, but I wish we could have had a glimpse of the wild Haggis out on the mountain sides. Also it was a pity we didn't have time learn how to fight off the shark attacks, but I expect that would be covered on the more advance trips like to the Summer Isles.
I will definitely come back for another trip but may not be for a couple of years.
Thanks for a great holiday.
The Bottom Line
The whole holiday was a great experience. I learnt a lot about Sea Kayaking, had fun with fellow Kayakers. The bunk house reminded me of the big brother house for Sea Kayakers. If you haven't done Sea Kayaking before then this holiday should be on your bucket list of thing to do.
by Hilary Clarke 04/09/2016
Pre-Trip Service

Trip Comments

Accommodation and Food
Great food
My upper bunk had no safety board so was a bit apprehensive about falling out
Your Guide
Fun knowledgeable and patient
Loved the natural history and geology chats
The Bottom Line
Very good trip challenging at times but in a good way.
Luke and Paul great leaders even if toast is a work in progress but at least we know the smoke alarm works
by Sophie Page 03/09/2016
Pre-Trip Service

Trip Comments

Accommodation and Food

Your Guide

The Bottom Line

by Michael Clarke 03/09/2016
Pre-Trip Service
Very helpful responses to queries
Trip Comments
The trip was made by the guides, Luke and Paul, who were fantastic. As the oldest and least fit in the group, we were concerned about our ability to keep up, but they shepherded us along and Paul told us the answers as we brought up the rear. The weather was variable, but they found us places where we could kayak and we had the best day of kayaking on the day of the worst weather. Being close to nature in such a beautiful setting was magical and I would definitely do it again.
Accommodation and Food

Your Guide
See previous comments
The Bottom Line

by Jessica Raddie 03/09/2016
Pre-Trip Service
It was all so easy to arrange and very efficiently done via email, i was also very well keptbup to date which i loved!
Trip Comments
My time over all was amazing! From the course layout to thr food and i even met some amazing people who i know im going to keep in touch with, the course itself was designed so well that it really appealed to every ones needs and learning methods and i came home with so much knowledge and more passion for thenl trip and the company! To be able to walk out of the bunk house in the morning and see over the loch was gorgeous!
Accommodation and Food
There was plenty of choice pf very heathly amazing food and even stuff i never thought i would try, the choise of places toneat out was also amazing and it was all very comfortable, i really enjouyed the bunkhouse in torridon its just made everything feel more like a family as oppose to a group.
Your Guide
The guides were phenomonal! I had so much support and learned so much from them, they were so amazing for all the group and knew how to push those who wanted to go further while still keeping at a managable pace for those who maybe couldnt pick iy up myself. I myself was quite nervous at times during the trip but both paul and luke did an amazing job to keep me going, really support me and keep me on a positive straight through the whole course! I even managed to get through thelast two and a half days without panicking! Absaloutley loved both of the guides!
The Bottom Line
I would and will be recommending wilderness scotland to all my friends im even in the process of planning another wilderness scotland trip for my partner whilst im away on holiday next year!
by Robbie Middleton 03/09/2016
Pre-Trip Service

Trip Comments

Accommodation and Food

Your Guide

The Bottom Line

Prices and Departures
87 people viewed this trip in the last week
2 Bookings in the last 72 hours
Book with confidence - we guaranteee our trips to run as soon as 2 people book.
Trip Details
If you haven't tried sea kayaking in Scotland before, this short break kayaking course for beginners will equip you with the essential kayaking skills to get you started and ready for longer sea kayak journeys.
Based at Upper Loch Torridon in the north-west Highlands, you will benefit from lots of kayaking instruction but also enjoy some of the finest sea kayaking in Scotland as we explore Loch Torridon and the surrounding coastline in this area.
Unlike our other sea kayaking holidays in Scotland which involve wild camping, this trip is based indoors, enjoying comfortable accommodation at a private bunkhouse on the shores of Upper Loch Torridon. It has hot showers, warm beds and a cosy, rustic feel, with a wood-burning stove in the living area. This means that if you get wet in the kayaks, you can be assured that a hot shower and a warm bed await you at the end of the day!
The group size has a maximum of 8 clients so you will receive personal kayak coaching throughout the trip from our highly qualified sea kayaking guide. Scotland is a wonderful destination for sea kayaking holidays, and this short break is the perfect introduction to this fascinating activity, opening up the possibility of joining some of our longer sea kayak journeys in the future.
Trip Itinerary
Day 1 – Sea Kayaking Instruction, Upper Loch Torridon
You will be met by your guide at Inverness Railway station from where we travel to the north-west Highlands. After settling in and a welcome from the guide, you will have your first experience of sea kayaking in the sheltered sea-loch of Upper Loch Torridon. Returning to the bunkhouse, we will prepare our evening meal and discuss our aims for the trip.
Day 2 – Sea Kayaking Instruction, Upper Loch Torridon
After a relaxing breakfast, we will return to Upper Loch Torridon and launch the kayaks once again. Your guide will introduce you to new kayaking strokes before you set off on an exploration of this beautiful loch, perhaps venturing into Loch Shieldaig, stopping for lunch in one of the sandy bays. Surrounded by the imposing Torridon mountains, you will develop your sea kayaking skills and gain confidence to allow a longer journey on the sea the following day.
Day 3 – Sea Kayaking in Torridon or Applecross
Today we will build on your skills and enjoy a paddle, exploring some of the beautiful coastline or perhaps even visiting some of the islands which are located just off the coastline of the North West Highlands.
Day 4 – Sea Kayaking in Applecross
Sea kayaking in Applecross is superb and on this journey we explore Loch Shieldaig and Shieldaig Island. Known for its beautiful Scots Pines, heronry and seal population, the island is protected by the National Trust for Scotland. We may paddle further along the north Applecross coast and kayak into Loch Torridon or to the remote Diabaig coastline before kayaking back to the pretty village of Shieldaig. After a warm shower at the bunkhouse, we will visit the local pub for a hearty meal and to reflect on a superb day of sea kayaking.
Day 5– Sea Kayaking Journey, Applecross
The final day will see you embark on a sea kayaking journey in Loch Kishorn on the southern coast of Applecross. We will kayak across the bay to Kishorn Island with its seal colony, using our enhanced sea kayaking skills as we journey through this beautiful corner of Scotland. We'll kayak back to shore early afternoon, load up the kayaks and travel back to Inverness for the end of the sea kayaking course.
Call Your Adventure Consultant Now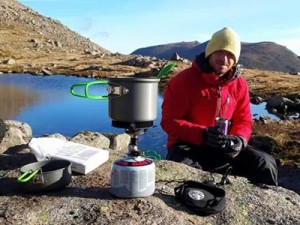 Speak to the Team
Call or message. Get straight through to a local expert in the Highlands of Scotland.
Phone
Prices and Departures
87 people viewed this trip in the last week
2 Bookings in the last 72 hours
Book with confidence - we guaranteee our trips to run as soon as 2 people book.