Combine learning essential sea kayaking skills with the opportunity to experience some of the best sea kayaking in Scotland
Develop your paddling techniques on beautiful Upper Loch Torridon before exploring the Applecross Peninsula
At the end of a day on the water, relax with a hot shower, fantastic food and a comfortable bed
Green Graded Sea Kayaking Holidays 1-3
Our Green grade sea kayaking trips are suitable for people new to sea kayaking or with limited experience. The itineraries are designed to be active yet laid back with plenty of opportunity for instruction, sightseeing and relaxation.
You can expect up to 6 hours of paddling each day through mostly sheltered coastal areas and plenty of shore breaks to stretch the legs. All of these trips are accommodation based, with a warm bed and hot shower for you each evening.
Before joining trips in this grade, the questions you should be asking yourself are:
1. Are you generally active and enjoy the outdoors?
2. Are you up for a challenge, learning a new skill and having a lot of fun?
On this sea kayaking for beginners course, you will be based in a private bunkhouse located on the shores of Upper Loch Torridon. The bunkhouse has a traditonal and rustic feel, with a wood-burning stove in the centre of the main living area. However, it has been recently upgraded and boasts a modern kitchen, warm showers and is cosy and dry.
Meals are prepared 'expedition style' with everyone lending a hand in both the preparation and clearing up, with our guide coordinating. Naturally, vegetarians and other dietary requirements are willingly catered for simply let us know in advance. On 3 nights, we head out for meals in local inns (these meals are not included in the trip price).
There are 2 dormitory-style bedrooms with 4 beds in each. One dorm will be allocated to males and the other for females.
With sea kayaking being an activity which lends itself perfectly to longer journeys, we feel that this style of accommodation is in keeping with learning the skills necessary for trips involving wild camping, as there will be teamwork involved in preparing the meals. However, we feel it is important at the end of each day to know that you are coming back to somewhere warm and dry.
You will be met by your Wilderness Scotland Guide in the centre of Inverness Railway Station at 1030 on Day 1 of your trip. Your guide will be waiting there with a kayak paddle in his/her hand so should be instantly recognisable! Full details on how to get to Inverness, please see our Travel to Scotland.
Customer Kudos
Every client receives a feedback survey when they return from their guided, self guided or tailor made holiday with us.
Once completed the review is published on our website just as soon as our database updates. The little touches and details are important to us and where issues are raised we make positive changes to our trips to improve your experience.
That's why we read each of our client's reviews and although we don't respond to all of them, if it's glowing feedback then we get the satisfaction of helping to make your holidays truly memorable.
by Alasdair Thomson 09/08/2016
Pre-Trip Service
Friendly and efficient. had to change dates due to trip being cancelled. Which I was notified in plenty of time
Trip Comments

Accommodation and Food
Only comment why Vegi Haggis. Have been on this trip twice before and had proper haggis. Plentiful supplies and if need be other items were purchased. Bunk house as expected.
Your Guide
Very knowledgeable and helpful.
The Bottom Line
My 3rd time on this trip. It is fantastic great paddling, Each time has been slightly different but have learnt a lot from it.
by Joshua Bond 08/08/2016
Pre-Trip Service

Trip Comments

Accommodation and Food

Your Guide

The Bottom Line

by Alistair Grant 07/08/2016
Pre-Trip Service

Trip Comments
Our kayak trip was excellent.
Torriddon was a brilliant place to be based,our group was an ideal blend of participants, the leaders were first class and offered reassurance ,guidance and some tremendous stories/ experiences. The food arrangements were spot on too and nicely planned around our fluctuating kayak locations.
Everyday was different ,weather, wildlife , tides , effort level , and distances travelled. Everyone got stuck into helping out with the daily duties and as the week went on the odour in the drying room just became more and more interesting.
My highlights. The Applecross trip on our last full day which started with a thrilling mountain pass journey ,under threatening windy skies and amidst some interesting waves just got better and for me was a perfect day of hard work , exciting and beautiful sea crossings , skuas challenging us with some low fly pasts , seals jumping out of the water right next to us, porpoise, surfing on a helpful tide towards Applecross and then a great pub to close the day before driving back to Torridon via a beautiful coast road on a perfect night.
Paddling along Loch Torridon on our first full day was magnificent
Loch Maree threatened to be disappointing because it was forced on us due to wind on the coast that day but it proved to be enchanting , interesting and ended with a brilliant charge across the loch in driving heavy rain right into the face strengthening winds and face slapping waves. A great day which gave us all weather types known to man plus a Viking Cemetary. Tremendous.
Accommodation and Food

Your Guide
Howard and Will were great.A pleasure to spend time with them and learn from and about them both. Great company.
The Bottom Line
A brilliant trip for both my 17 year old son and myself.
I feel that I will want to do this again but in the form of an expedition such as the Summer Isles . For my son the comfort of bunk house will be more important next time round.
by Jelena Farkic 19/07/2016
Pre-Trip Service
A very detailed tour description, interactive website, prompt email communication
Trip Comments
Contribution to local communities and engaging with their everyday activities (ceilidh for example)
Accommodation and Food
Food was fab, and guide's recommendations for restaurants to eat at were really good - we had the best food experience ever! So delicious seafood platters and chocolate cakes in petit coastal restaurants - all adding to the overall experience!
Your Guide
Happy to have had Donald as a guide - knowledgeable, experienced & highly hospitable!
The Bottom Line
Explorations of new corners of Scotland from a different perspective (from a kayak) and opportunities for occasional close encounters with wildlife are very well choreographed! Properly wow-ed and utterly satisfied with the tour! Thank you!
by Gillian Pilkington 16/07/2016
Pre-Trip Service
Trip dossier was comprehensive, told me everything I needed to know.
Trip Comments
Spectacular area to learn the basics of sea kayaking. The usual mix of good Scottish weather just added to the experience. Unforgettable adventure
Accommodation and Food
Food was plentiful and first class. Plenty variety for packed lunches and freshly made coffee was an unexpected bonus . Donald knew exactly where to go for dinner each night and we enjoyed some first class local produce . I'd agree with other comments regarding bunkhouse, great location, comfortable sitting/dining area, good showers and drying room. Rooms are small and I imagine if trip is fully booked it would be cosy to say the least. However it was exactly as described in the re trip information.
Your Guide
I consider myself very lucky to have had Donald as my guide. Patient, knowledgeable, expert coach, good company. First Class
The Bottom Line
Great trip made better by a first class coach . Don't go expecting 5 star accommodation but you will have a 5 star experience
by Cat Darsley 26/06/2016
Pre-Trip Service
The team were happy to answer questions and discuss options, and all information was provided really quickly.
Trip Comments
The flexibility of the trip meant that we could adapt to changing weather conditions and still have a fantastic experience. Our guide, Zoe, was brilliant.
Accommodation and Food
Comfortable accommodation and a great variety of food. Thank you for all the vegetarian options! Great local knowledge from our guide meant we could visit some amazing local restaurants and cafes.
Your Guide
Zoe was positive, supportive and managed a range of personalities well. It was a great combination of coaching with an education in Scottish music, local history and geology!
The Bottom Line
The Intro to Sea Kayaking course is a brilliant way to combine a holiday with learning a new skill - and in amazing scenery. We also had seals, sea eagles and great local food options! Highly recommended.
by Angus Crozier 21/06/2016
Pre-Trip Service

Trip Comments

Accommodation and Food

Your Guide

The Bottom Line
A great way to sample sea kayaking with a holiday thrown in.
by Alison Nicholas 22/05/2016
Pre-Trip Service

Trip Comments

Accommodation and Food

Your Guide

The Bottom Line

by Nicola Graham 21/05/2016
Pre-Trip Service

Trip Comments

Accommodation and Food

Your Guide

The Bottom Line

by Jenni Lohipuro 16/05/2016
Pre-Trip Service
The website was very clear and your staff lovely and helpful.
Trip Comments

Accommodation and Food

Your Guide
Despite the adverse weather, Dave & Sue made a big effort & succeeded to get us paddling in different environments nearly every day,
The Bottom Line

Prices and Departures
233 people viewed this trip in the last week
3 Bookings in the last 72 hours
Book with confidence - we guaranteee our trips to run as soon as 2 people book.
Trip Date
Price
Availability
Trip Status
27th Aug - 31st Aug 2016
£695
Trip Full
10th Sep - 14th Sep 2016
£695
3 place(s) left
24th Sep - 28th Sep 2016
£695
Trip Full
6th May - 10th May 2017
£695
Places available
3rd Jun - 7th Jun 2017
£695
Places available
8th Jul - 12th Jul 2017
£695
Places available
22nd Jul - 26th Jul 2017
£695
Places available
26th Aug - 30th Aug 2017
£695
Places available
16th Sep - 20th Sep 2017
£695
Places available
Trip Details
If you haven't tried sea kayaking in Scotland before, this short break kayaking course for beginners will equip you with the essential kayaking skills to get you started and ready for longer sea kayak journeys.
Based at Upper Loch Torridon in the north-west Highlands, you will benefit from lots of kayaking instruction but also enjoy some of the finest sea kayaking in Scotland as we explore Loch Torridon and the surrounding coastline in this area.
Unlike our other sea kayaking holidays in Scotland which involve wild camping, this trip is based indoors, enjoying comfortable accommodation at a private bunkhouse on the shores of Upper Loch Torridon. It has hot showers, warm beds and a cosy, rustic feel, with a wood-burning stove in the living area. This means that if you get wet in the kayaks, you can be assured that a hot shower and a warm bed await you at the end of the day!
The group size has a maximum of 8 clients so you will receive personal kayak coaching throughout the trip from our highly qualified sea kayaking guide. Scotland is a wonderful destination for sea kayaking holidays, and this short break is the perfect introduction to this fascinating activity, opening up the possibility of joining some of our longer sea kayak journeys in the future.
Trip Itinerary
Day 1 – Sea Kayaking Instruction, Upper Loch Torridon
You will be met by your guide at Inverness Railway station from where we travel to the north-west Highlands. After settling in and a welcome from the guide, you will have your first experience of sea kayaking in the sheltered sea-loch of Upper Loch Torridon. Returning to the bunkhouse, we will prepare our evening meal and discuss our aims for the trip.
Day 2 – Sea Kayaking Instruction, Upper Loch Torridon
After a relaxing breakfast, we will return to Upper Loch Torridon and launch the kayaks once again. Your guide will introduce you to new kayaking strokes before you set off on an exploration of this beautiful loch, perhaps venturing into Loch Shieldaig, stopping for lunch in one of the sandy bays. Surrounded by the imposing Torridon mountains, you will develop your sea kayaking skills and gain confidence to allow a longer journey on the sea the following day.
Day 3 – Sea Kayaking in Torridon or Applecross
Today we will build on your skills and enjoy a paddle, exploring some of the beautiful coastline or perhaps even visiting some of the islands which are located just off the coastline of the North West Highlands.
Day 4 – Sea Kayaking in Applecross
Sea kayaking in Applecross is superb and on this journey we explore Loch Shieldaig and Shieldaig Island. Known for its beautiful Scots Pines, heronry and seal population, the island is protected by the National Trust for Scotland. We may paddle further along the north Applecross coast and kayak into Loch Torridon or to the remote Diabaig coastline before kayaking back to the pretty village of Shieldaig. After a warm shower at the bunkhouse, we will visit the local pub for a hearty meal and to reflect on a superb day of sea kayaking.
Day 5– Sea Kayaking Journey, Applecross
The final day will see you embark on a sea kayaking journey in Loch Kishorn on the southern coast of Applecross. We will kayak across the bay to Kishorn Island with its seal colony, using our enhanced sea kayaking skills as we journey through this beautiful corner of Scotland. We'll kayak back to shore early afternoon, load up the kayaks and travel back to Inverness for the end of the sea kayaking course.
Call Your Adventure Consultant Now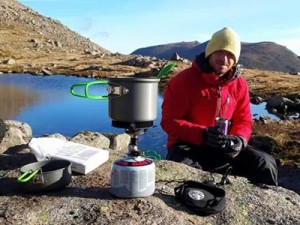 Speak to the Team
Call or message. Get straight through to a local expert in the Highlands of Scotland.
Phone
Prices and Departures
233 people viewed this trip in the last week
3 Bookings in the last 72 hours
Book with confidence - we guaranteee our trips to run as soon as 2 people book.
Trip Date
Price
Availability
Trip Status
27th Aug - 31st Aug 2016
£695
Trip Full
10th Sep - 14th Sep 2016
£695
3 place(s) left
24th Sep - 28th Sep 2016
£695
Trip Full
6th May - 10th May 2017
£695
Places available
3rd Jun - 7th Jun 2017
£695
Places available
8th Jul - 12th Jul 2017
£695
Places available
22nd Jul - 26th Jul 2017
£695
Places available
26th Aug - 30th Aug 2017
£695
Places available
16th Sep - 20th Sep 2017
£695
Places available