Book your activity holiday with Europe's No.1 Adventure Travel Company - Wilderness Scotland
Our mountain biking holidays in Scotland offer the chance to ride superb trails through some of the most unspoiled scenery in Europe.
Scotland has twice been named the best place in the world to mountain bike. Our range of mountain bike holidays gets you away from trail centres and into the amazing backcountry.
From mellow tours through the UK's largest National Park to our iconic Coast to Coast trip, we have a trip for every level of rider. Along the way, you'll stay in carefully selected guest houses and small hotels, so you can ride during the day and relax in the evenings.
Our expert guides hold the respected Mountain Bike Leader qualification. With years of experience, they also know the backcountry trails in Scotland better than anyone. Many of our trips are point to point rides – our support vehicle transfers your luggage and offers a lift if you legs are tiring!
---
Trip Reviews
100% Unedited Reviews
Our clients receive a feedback survey automatically after finishing their guided, self guided or tailor made holiday with us.
Once it's submitted the review is automatically published on our website just as soon as our database updates. We read all our client's reviews and although we don't respond to all of them, where issues are raised we make positive changes to our trips to improve your experience and if it's glowing feedback then we get the satisfaction of helping to make your holidays truly memorable.
Paul Bullen-Smith
11/10/2013
Darunee Ittiput
02/06/2014
Fantastic experience in all ways - challenging enough to be exciting, easier options available if needed (& they were a few times for me!), well paced days, great mix of nature, archaeology, learning new stuff, fab local food & drink & places to stay, art gallery stops with cappuchino possibilities! And great people in our group & that we met along the way. Thanks v much, especially to Mark & Will.
Christina Roberts
12/06/2013
If you find yourself overwhelmed by the choice, or if you have questions about your fitness or suitability for any of these holidays, please feel free to contact our office on +44 (0)1479 420020 or by email.
What to Pack: Top 5 Items to Take on a Cycling Holiday
Posted on Nov 18, 2014 by Ross Dempster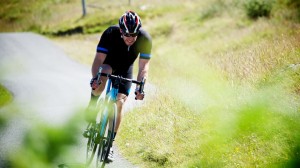 So you have booked on a cycling trip with Wilderness Scotland? You have read the trip dossier and have packed everything you could possibly need. Chamois Cream? Check. Brightly Coloured stretchy outfit? Check. Kitchen Sink? Check. It can sometimes be overwhelming, packing a bag for an adventure, this post is being written so that as […]
Continue Reading
Wilderness Wednesday – Photos of Scotland
Posted on Aug 27, 2014 by Rupert Shanks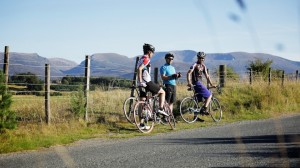 Autumn has been raising its auburn head here in the Cairngorms with the first frosts and lots of misty mornings across the glens. The team has been out and about as usual with some hillwalking, biking and pottering about! Here are our Wilderness Wednesday – Photos of Scotland. Stef has been up and into the hills […]
Continue Reading
---