Book your activity holiday with Europe's No.1 Adventure Travel Company - Wilderness Scotland
Superb scenery, quiet roads and great hospitality are the hallmarks of a road cycling trip with us.
Our road cycling holidays in Scotland feature spectacular landscapes and some of the most culturally interesting places you will find in Europe.
Our holidays range from an easy cruise through the Outer Hebrides islands to a challenging week of riding the highest mountain roads in the UK. Our on-the-road approach balances great guiding and insights when you would like it, alongside the freedom to explore at your own pace.
Our trips are led by a qualified and experienced guide but you also receive detailed route notes for each day's ride. You can choose to ride with your guide or simply follow the route notes meeting up with the group at designated stops along the way.
Throughout the day, our support vehicle will always be close to hand to provide drinks, snacks and a friendly ride should you need it. It also transfers your luggage between hotels, gearing you up for a lightweight and care-free ride.
---
Trip Reviews
Customer Kudos
Every client receives a feedback survey when they return from their guided, self guided or tailor made holiday with us.
Once completed the review is published on our website just as soon as our database updates. The little touches and details are important to us and where issues are raised we make positive changes to our trips to improve your experience.
That's why we read each of our client's reviews and although we don't respond to all of them, if it's glowing feedback then we get the satisfaction of helping to make your holidays truly memorable.
Wonderful and memorable. I love Scotland as a result and will do another trip. Perhaps a more female- friendly bike for me next time? Hybrid was more comfortable than the racing/road bike. Thanks for a superb holiday. Money well spent. Regards Kerry davey Australia
Kerry Davey
15/09/2016
Our entire family group had a terrific time on the trip. The van support was extremely helpful given our schedule and the weather. Our guides made every day the best that it could be for us - filled with interesting stories and information about Scotland, flexible plans, wonderful activities and terrific bike routes. We have already recommended Wilderness Scotland to everyone that asks about our trip .
TEAM WILDERNESS RESPONSE: Thank you for your comments, we are delighted that our guides delivered a fantastic experience for your family group.
Beth Drucker
30/06/2015
Christopher Dobson
05/08/2014
If you find yourself overwhelmed by the choice, or if you have questions about your fitness or suitability for any of these holidays, please feel free to contact our office on +44 (0)1479 420020 or by email.
What is a Scottish Summer Like?
Posted on Sep 23, 2016 by Meike van Krimpen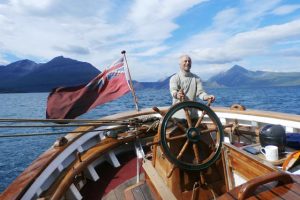 Although the weather in Scotland can become glorious as early as the end of April, summer does not really kick-off till June when the weather is consistently mild for the next four months. We'd be lying if we said that Scottish summers are all warmth and sunshine, they're not. But they're also not wet and cold like people think. […]
Continue Reading
Scotland's 5 Most Beautiful Islands
Posted on Aug 23, 2016 by Zoe Newsam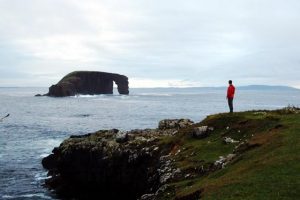 'List Scotland's five most beautiful islands'… Well, goodness me, there's a question! Trying to answer that is a bit like giving a wee boy the keys to the sweetie shop and telling him he can only pick five jars.  There are 790 of them, of which 94 are recorded as being inhabited, and many more […]
Continue Reading
---