Explore the finest sailing in Europe, sailing amidst the many beautiful islands which dot the West Highlands coastline
Take the wheel of our traditional 75-year old gaff-cutter yacht as you sail from island to island
Experience the extraordinary marine wildlife of Scotland in its most unspoilt wild locations
Accommodation
The yacht, Eda Frandsen, is a classic and beautifully converted 65-year old Gaff Cutter. She is extremely graceful and her rails and spars gleam with varnish. The rig is entirely traditional showing incredible workmanship. Down below, she is comfortable and well equipped. There is a spacious saloon and the 4 twin berths can comfortably sleep 8 guests. There are 2 bathrooms including shower facilities, which are available subject to the careful consumption of water.
Food
Although we may be at sea, the food is a real highlight and you can expect creative and wholesome meals often prepared with fresh local produce, such as seafood or venison. On this trip, we can't cater for all dietary requirements due to the limitations of the galley and of being at sea. Therefore, the only dietary requirements that can be fully accommodated are fish-eating vegetarians – please let us know when you book. Evening dinner is taken on board, gathered round the dining table over a glass of wine as we recall the day's events and look forward to the morning. A range of wines, beers and spirits are available for purchase.
The trip begins in Mallaig harbour at 1500 on Day 1. Mallaig is a small village and the harbour is right in the centre, just yards from the railway station. Please make your own way to the harbour. The Eda Frandsen is easy to find – she has the highest mast in the harbour! The crew will be on board so just say hello and they will welcome you aboard. For full details on how to get to Mallaig, please see our website: Travel to Scotland
Customer Kudos
Every client receives a feedback survey when they return from their guided, self guided or tailor made holiday with us.
Once completed the review is published on our website just as soon as our database updates. The little touches and details are important to us and where issues are raised we make positive changes to our trips to improve your experience.
That's why we read each of our client's reviews and although we don't respond to all of them, if it's glowing feedback then we get the satisfaction of helping to make your holidays truly memorable.
by Iain Wright 01/08/2016
Pre-Trip Service
Very little info after booking to advise on what to take. No mention that for instance there is a mains socket onboard. Also the site and the equipment list did. Or seem to distinguish between the sail/walking or sail only trips.

TEAM WILDERNESS RESPONSE:

Thanks so much for you feedback. We do send out an equipment list with your other conformation documents that should have a list of everything you need to bring but we're always on hand to answer any other questions you may have.
Trip Comments
The food was wonderful especially considering the tiny gallley in which it was so calmly prepared. The sheer commitment of skipper mate and chef amazed. A really good balance was achieved between the courtesy a guest might expect and the command and control required when the guests were acting as crew. The lightest of touches in directing us while deferring to our expectations of the adventure was impressive in such a young crew and was greatly appreciated.
Accommodation and Food
Food was outstanding berths were less than ideal but inevitable on such a craft.
Your Guide
Not really applicable to our trip although we were always given suggestions on things to see on trips ashore
The Bottom Line

by Robert Elswood 26/07/2016
Pre-Trip Service
Please see my email sent yesterday to Rachael Gavan
Trip Comments
Great team on board Eda Frandsen, and OUTSTANDING food!
Accommodation and Food
It's tricky to answer a survey when you ask about two separate things in the same question!
ACCOMMODATION on board Eda Frandsen is cramped and uncomfortable (small bunks, tiny heads). But that's what you expect on a yacht, so no complaints there.
FOOD, as previously stated, was absolutely fantastic and a hjighlight of the holiday. Full marks to our cook, Chloe.
Your Guide
Skipper James and First Mate Gabriel could not have been more knowledgeable, calm or helpful.
The Bottom Line
It was a truly memorable experience despite the generally grey and wet weather! For the benefit of those coming from far afield (we had two Americans on our trip) i think you should emphasise more in your literature that weather in the Scottish Summer can be, and often is, cold and wet.
by Paul Grandy 16/05/2016
Pre-Trip Service
This is a great way to see north west Scotland and Skye. Spending a week on Eda is an experience not to be missed, even in bad weather there is always something interesting to do. Chloe's cooking was amazing.
Trip Comments

Accommodation and Food

Your Guide

The Bottom Line

by John Scott 09/05/2016
Pre-Trip Service
The ability of the Eda Frandsen skipper and crew once again made our weeks holiday a happy event to remember. Despite truly awful weather conditions they were as usual amazing all week. Thank you hardly covers the dedication.
Trip Comments
On an afternoon's sail into our evenings mooring we watched sea eagles fly up from their nest. Sadly , as I was on the helm I missed much of the great excitment. The following morn we motored out from the loch so that everyone would get a chance to see these wonderful birds, which we did with red deer on the hill behind. With a start to the day like that the clouds that might follow are of little account, whilst the cocoa on deck was memorable.
Accommodation and Food
Food outstanding. How the cook presents guests with the variety and quality of dishes amazed us all.
Your Guide
James McKenzie would be embarrassed to hear all the accolades thrown on his easy going seamanship. He is undoubtedly a skipper of huge ability, humour, and kindness. 'You will remain embarrassed for a while longer James'.
The Bottom Line
A wonderful boat crewed by extraordinary people . Foul weather on the season's first week didn't mar the pleasure. The booking experience with Wilderness Scotland flawless from start to finish.
by Margaret Smith 26/09/2015
Pre-Trip Service

Trip Comments

Accommodation and Food
Mhairi's meals were amazing - both planning and execution, and despite some very rough condidtions
Your Guide

The Bottom Line

by Iain Mackenzie 11/08/2015
Pre-Trip Service

Trip Comments

Accommodation and Food

Your Guide

The Bottom Line

by Jon Meeten 10/08/2015
Pre-Trip Service
Good website and questions all answered when asked
Trip Comments
Enjoyed sailing round Skye - had a completeness to it. Weather was mixed - but that gave a good range of experiences. Good mix / balance of people. Food was excellent. There wasn't any "teaching" - but it wasn't asked for - so more of an observation. Might be worth asking up front what people want in terms of "learning" element. Rebekah had never been sailing before - so my main requirement was finding something she would enjoy - she loved it and wants to do another sailing trip!
Accommodation and Food
Accommodation is what it is on a boat! Food was really excellent (Mhairi)
Your Guide
James and Mel were both excellent - good fun but also clearly very competent at sailing - so reassuring for beginners. As said earlier, there wasn't really much in the way of teaching - or we were generally just told what do do in terms of helping sail - which wasn't a problem - just reflecting after the event whether I should have asked "why" more - and also used opportunity to learn from their experience. I could of course have asked - and didn't - but might be worth asking up front what people want out of the week.
The Bottom Line
Excellent. Great way of experiencing sailing on the west coast of Scotland on a beautiful boat - with fantastic food thrown in. We are already planning our next trip!
by Susan Mackenzie 03/08/2015
Pre-Trip Service
Any emails were responded to quickly. Phone call enquiries were helpful
Trip Comments
Couldn't fault it. Beautiful boat, fantastic food and great crew.
Accommodation and Food
Accommodation was as expected - snug! Bunks were comfortable. Food was varied, plentiful, impressive and delicious. Very impressed at what was prepared each day in the very small galley area. Always enough for big eaters. Good variety of menu with allergies accounted for. Cake treats each day most enjoyable. Were not aware we could have taken our own alcohol with us and would have taken some if we had known.
Your Guide
Crew were excellent. Extremely skilled in what they do. Patient with those who knew nothing! Gave as much instruction as was required and more if wanted. They were informative and knowledgeable about area. Crew were great company and intent on making our experience a good one.
The Bottom Line
Wonderful experience. Had everything we could have wanted. Beautiful boat. Fantastic food. Knowledgeable, helpful, patient crew. And exceptional views and wildlife - so lucky. Will be back on Eda and will use Wilderness Scotland again - definitely.
by Glenn Halstead 30/07/2015
Pre-Trip Service
Fast, friendly communications
Trip Comments
James and the crew on Eda were fantastic. We had a bit of 'adventurous' weather crossing the Minch.
Accommodation and Food
There are obvious limitations on the accommodation on board Eda; it's part of this type of trip. Mhairi created some wonderful food in the tiny Galley. The food highlight were the crabs that James and Josh caught when we spent the night anchored at Canna.
Your Guide
James was a very competent and experienced skipper and a welcoming host. Josh, the mate, was patient, helpful and able to lend a welcome strong arm when hoisting the sails. Mhairi the cook worked very hard to keep us fed from the tiny galley.
The Bottom Line
The trip was fantastic. I presume Wilderness Scotland were acting as an agent for the Eda trip as others had booked through different agents.
by Helen Smith 28/07/2015
Pre-Trip Service
Phone calls answered very promptly, very friendly and knowledgeable with a sense of humour, email contact answered promptly and with timely communications as departure time approached. All information accurate on website and in email communications
Trip Comments
Excellent crew, very knowledgeable and perfect approach to teaching novices like me and involving those who were sailors. Lovely food prepared in often very challenging weather conditions. Super whisky experience - learned a lot in this very friendly group with James' excellent knowledge. A surprise birthday cake for me from Mhairi - superb.
Accommodation and Food
Very compact sleeping bunks, no real spare space but worth it for the sailing experience. 6 days without a shower was better option than feeling seasick downstairs for me. Evening meals and lunches were superb and surprise home baking appeared in the most stormy conditions - Mhairi worked miracles in such a tiny space. Duvets, pillows and bunks very comfortable despite the limited space
Your Guide
James and Josh are very experienced sailors and James' local knowledge was superb. Even though we were not on guided walks there was always some helpful tips on options available from James before we went ashore.
The Bottom Line
As a non- sailor this was a week to prove to myself if I could enjoy sailing - it was excellent and I have come home with my fiancé talking about buying a keel boat of our own - fantastic week and prefect for a novice to find her sea legs, can't wait to get back on a boat
Prices and Departures
66 people viewed this trip in the last week
1 Booking in the last 72 hours
Book with confidence - we guaranteee our trips to run as soon as 2 people book.
Trip Date
Price
Availability
Trip Status
29th Apr - 5th May 2017
£875
Places available
13th May - 19th May 2017
£875
4 place(s) left
20th May - 26th May 2017
£875
Trip Full
24th Jun - 30th Jun 2017
£875
Trip Full
15th Jul - 21st Jul 2017
£875
2 place(s) left
22nd Jul - 28th Jul 2017
£875
1 place(s) left
29th Jul - 4th Aug 2017
£875
4 place(s) left
12th Aug - 18th Aug 2017
£875
4 place(s) left
19th Aug - 25th Aug 2017
£875
6 place(s) left
Trip Details
Travelling by traditional yacht, we are able to explore the islands and fjord-like lochs which make the fissured coastline of the west of Scotland one of the most spectacular places to sail in the world.
Following the winds, we will journey through the Hebrides, setting anchor in tranquil and scenic spots where you can enjoy an evening dram amidst outstanding scenery.
In a coastal region renowned for its diversity of wildlife, we have every chance of seeing whales, basking sharks and dolphins, as well as a plethora of birdlife. Set against the backdrop of the islands' fascinating history and culture, this maritime adventure makes for a truly unique and memorable sailing holiday based on board the finest traditional yacht in Scotland.
We offer sailing holidays of 6 nights, with fixed dates for each trip. You must join the trip for the duration of it as we will not return to Mallaig until the end of the trip.
The price includes live-aboard accommodation, all meals during the trip and the services of the skipper, first mate and skipper throughout the trip. There are a maximum of 8 clients on board.
It is possible to book the entire yacht privately for your group – please contact us for details if this is of interest. Early booking is highly recommended for private charters.
Please read the trip dossier for details of the yacht. Please note that, being a traditional yacht, this is a sailing adventure rather than a cruise. Therefore, you should familiarise yourself with what to expect from life on board. She is a wonderful yacht but you do need to be relatively fit and agile to get the most from life on board during this sailing holiday. While there is a shower on board, you will need to be conservative with water consumption as there are limited places where the yacht can re-supply.
Please do call our office if you have any questions about your suitability for this trip.
Our Sailing Journeys offer a different way to experience some of the finest scenery in the Scottish Highlands, and are open for individuals to join. Starting and finishing from the fishing village of Mallaig, located west of Fort William, this journey of no fixed itinerary is largely dictated by the wind and the best sailing conditions at the time.
Please note that, unlike our 'Sailing & Walking' trips, there is no walking guide on board the yacht. The emphasis is on sailing, although there will be time ashore on many islands and the crew may lead walks on request. The yacht is crewed by a skipper, first mate and chef, each of whom has an excellent knowledge of the islands.
The Sound of Sleat is renowned for being an excellent place to experience Scotland's rich and diverse marine wildlife. This includes minke whales, basking sharks, dolphins, porpoises and seals, as well as a vast number of seabirds. Whatever route you take, you can be assured of a wonderful sailing experience set amidst some of Scotland's finest scenery.
Trip Itinerary
Although the itineraries are not fixed, areas you may visit include:
Eilean Shona – translating as the beautiful island, it could not be better named
Eigg – one of the most distinctive skylines on the west coast and a charming island
Muck – the smallest of the Small Isles is a delightful place to explore on foot
Rum – a wild island boasting one of the most unusual castles in Scotland
Canna – one of the least visited islands in Scotland offers one of the finest viewpoints in the Hebrides from petite Compass Hill
Skye – Loch Scavaig offers one of the most dramatic anchorages in the world, with the Black Cuillin mountains rising directly from the shoreline
Knoydart – this remote peninsula is home to the most remote pub in Scotland
In addition to the above islands, there are many other smaller islands, sea-lochs and coves which it may be possible to visit during your trip. On longer trips, it may even be possible to reach the Outer Hebrides with its many magical islands.
Call Your Adventure Consultant Now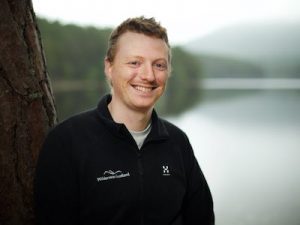 Speak to the Team
Call or message. Get straight through to a local expert in the Highlands of Scotland.
Phone
Prices and Departures
66 people viewed this trip in the last week
1 Booking in the last 72 hours
Book with confidence - we guaranteee our trips to run as soon as 2 people book.
Trip Date
Price
Availability
Trip Status
29th Apr - 5th May 2017
£875
Places available
13th May - 19th May 2017
£875
4 place(s) left
20th May - 26th May 2017
£875
Trip Full
24th Jun - 30th Jun 2017
£875
Trip Full
15th Jul - 21st Jul 2017
£875
2 place(s) left
22nd Jul - 28th Jul 2017
£875
1 place(s) left
29th Jul - 4th Aug 2017
£875
4 place(s) left
12th Aug - 18th Aug 2017
£875
4 place(s) left
19th Aug - 25th Aug 2017
£875
6 place(s) left