Book your activity holiday with Europe's No.1 Adventure Travel Company - Wilderness Scotland
Superb scenery, quiet roads and great hospitality are the hallmarks of a road cycling trip with us.
Our road cycling holidays in Scotland feature spectacular landscapes and some of the most culturally interesting places you will find in Europe.
Our holidays range from an easy cruise through the Outer Hebrides islands to a challenging week of riding the highest mountain roads in the UK. Our on-the-road approach balances great guiding and insights when you would like it, alongside the freedom to explore at your pace.
Our trips are led by a qualified and experienced guide but you also receive detailed route notes for each day's ride. You can choose to ride with your guide or simply follow the route notes meeting up with the group at designated stops along the way.
Throughout the day, our support vehicle will always be close to hand to provide drinks, snacks and a friendly ride should you need it. It also transfers your luggage between hotels, gearing you up for a lightweight and care-free ride.
---
Trip Reviews
100% Unedited Reviews
Our clients receive a feedback survey automatically after finishing their guided, self guided or tailor made holiday with us.
Once it's submitted the review is automatically published on our website just as soon as our database updates. We read all our client's reviews and although we don't respond to all of them, where issues are raised we make positive changes to our trips to improve your experience and if it's glowing feedback then we get the satisfaction of helping to make your holidays truly memorable.
If you find yourself overwhelmed by the choice, or if you have questions about your fitness or suitability for any of these holidays, please feel free to contact our office on +44 (0)1479 420020 or by email.
Our new Adventures for 2015 are now live!
Posted on Jan 17, 2015 by Rupert Shanks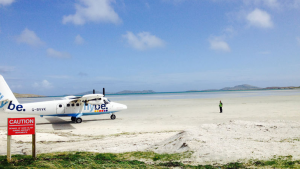 The latest, greatest and brand new wild Scottish adventures we're launching for 2015. Here at Wilderness HQ we are often dreaming about places we want to go, activities we want to try there and the best in local eateries to feed us when we re there. So it is no great hardship to create […]
Continue Reading
Holiday Giveaway! Christmas Advent-ure Week
Posted on Dec 15, 2014 by Rupert Shanks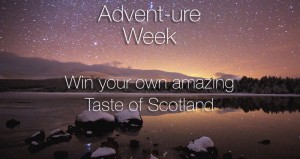 It's almost Christmas! We're delighted to announce our Advent-ure Week Giveaway. For the next 5 days we will be giving away amazing daily prizes and on the final day one lucky adventurer will win a dream Scottish guided Road Cycling holiday and brand NEW Lapierre Audacio 400 road bike – worth over £2,000! How to […]
Continue Reading
---