Book your activity holiday with Europe's No.1 Adventure Travel Company - Wilderness Scotland
Superb scenery, quiet roads and great hospitality are the hallmarks of a road cycling trip with us.
Our road cycling holidays in Scotland feature spectacular landscapes and some of the most culturally interesting places you will find in Europe.
Our holidays range from an easy cruise through the Outer Hebrides islands to a challenging week of riding the highest mountain roads in the UK. Our on-the-road approach balances great guiding and insights when you would like it, alongside the freedom to explore at your pace.
Our trips are led by a qualified and experienced guide but you also receive detailed route notes for each day's ride. You can choose to ride with your guide or simply follow the route notes meeting up with the group at designated stops along the way.
Throughout the day, our support vehicle will always be close to hand to provide drinks, snacks and a friendly ride should you need it. It also transfers your luggage between hotels, gearing you up for a lightweight and care-free ride.
---
Trip Reviews
Well worth the money. Best holiday yet bar none !
Kelli Palfy
14/07/2014
A greatway to see and experience the Hebrides.
Mixed cycling some easy some quite challenging for us couple of hours on a saturday cyclists from the flat bit of the midlands !
Steven Morgan
23/06/2014
Michael Scholl
11/08/2014
If you find yourself overwhelmed by the choice, or if you have questions about your fitness or suitability for any of these holidays, please feel free to contact our office on +44 (0)1479 420020 or by email.
8 review(s)
Next available trip:
23rd May
Duration:
6 night(s)
Location:
Multi-Location
Comfort:
Soak up the diverse beauty and culture of Scotland on a journey from the capital of the Highlands to the capital of the Lowlands
Explore the ancient town of St Andrews, visit Edinburgh castle and freewheel down the famous Royal mile
Ride through the Cairngorms National Park, pass the Queens residence at Balmoral Castle and enjoy a stop at the whisky distillery
Price: from £1,195
View Trip Details
11 review(s)
Next available trip:
16th May
Duration:
6 night(s)
Location:
Outer Hebrides and St Kilda
Comfort:
Cycle tour from Barra to Lewis through nine amazing islands of the Outer Hebrides.
Admire the outstanding landscapes of white sand beaches and towering shapely peaks.
Enjoy the fascinating history, rich culture and warm hospitality of the islands.
Price: from £1,195
View Trip Details
Next available trip:
6th June
Duration:
6 night(s)
Location:
Multi-Location
Comfort:
Soak up the views across to Skye and the Outer Hebrides while you journey over the UK's highest road climb - the 'Bealach na Ba'
Enjoy spectacular scenery, challenging climbs and exciting descents through 5 different mountain ranges
Visit Scotland's most famous landmarks, induldge in the locally sourced food and relax in comfortable inns and hotel
Price: from £1,075
View Trip Details
Wilderness Wednesday – Photos of Scotland
Posted on Jul 16, 2014 by Rupert Shanks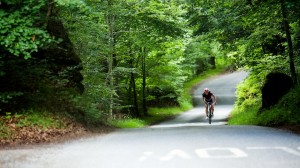 It's been a busy old week here in the Cairngorms at Wilderness Scotland. Here are our Wilderness Wednesday – Photos of Scotland from the team. Anna enjoyed a misty hike in Glen Cannich above Loch Mullardoch and up two Munros – Carn nan Gobhar and Sgurr na Lapaich. Rachael has been enjoying fantastic experience over […]
Continue Reading
New Adventure Holidays 2014
Posted on Dec 03, 2013 by Mary Lawless
We're always looking to improve the trips we offer and bring more variety to the mix. Not only does it give us and excuse to get out and about and research but more importantly it keeps our clients happy. So after several requests from previous clients, lots of research and some tailor made excursions, we've […]
Continue Reading
---