Trip Highlights
The first mountain bike journey through the Outer Hebrides
280km across seven islands with some of the most unspoilt and spectacular scenery in Europe
Fascinating history, culture, wildlife and island hospitality
What's Included?
7 days guiding including mountain bike guide and assistant guide/support driver
6 nights accommodation in 4* small hotels/guest houses on a B&B basis
Meals labeled in the dossier (B = Breakfast, L = Lunch, D = Dinner)
Vehicle transport throughout including ride support and luggage transfers
All ferry transport and local boat services
Ride snacks, home-baking and drinks
Blue Graded Mountain Biking Holidays 4-6
Our Blue grade mountain biking trips are suitable for people with some previous experience of mountain biking. You can expect around six hours of riding each day through undulating and, at times, mountainous terrain. Distances covered will typically be in the range of 40km-60km each day with the occasional longer day required due to trip logistics.
Trail conditions will vary from tarmac minor roads to double track land-rover type trails and short sections of singletrack riding. Some of the singletrack may be technical in places.
Before joining this trip, the questions you should be asking yourself are:
Are you happy being on your bike for around six hours each day for up to 6 days in a row?
Do you regularly ride a bike most weeks, either on road of off road?
Are you happy riding blue and easier red standard trails that you will find at most mountain bike centres?
An inherently mobile itinerary, this trip will allow us to enjoy a range of high quality accommodation in the regions that we pass through. Each day, we are met by our support driver who will have a picnic lunch prepared for us. We may also meet up with the vehicle at other points during the day for snacks, drinks and to pick up clothes/equipment etc.
SINGLE ROOM SUPPLEMENT
We do not charge single person supplements to people booking on their own. However you will be expected to share a room with another person of the same sex. It may be possible to book a single room, provided one is available. Please request this at the time of booking and we will let you know if one is available. For this trip, a supplement of £250 is charged if a single room is required.
You will be met by your guide at 0900 on Day 1 of the trip at Inverness train station. We will return to Inverness train station around 1900 on Day 7. Full details on how to get to Inverness, please see our Travel to Scotland.
Customer Kudos
Every client receives a feedback survey when they return from their guided, self guided or tailor made holiday with us.
Once completed the review is published on our website just as soon as our database updates. The little touches and details are important to us and where issues are raised we make positive changes to our trips to improve your experience.
That's why we read each of our client's reviews and although we don't respond to all of them, if it's glowing feedback then we get the satisfaction of helping to make your holidays truly memorable.
by Tjalling Ypma 14/09/2016
Pre-Trip Service
Pleasant prompt and efficient communication.
Trip Comments
Well organized. Comfortable accommodation. Great guides (Jenny and Lucy) who cooperated together well and kept our spirits up despite some weather-related setbacks and schedule changes.
Accommodation and Food
Fancier accommodation than I would normally use, but that was very welcome. Good food throughout, including at our very well-catered lunch stops.
Your Guide
Jenny and Lucy were great. Knowledgeable, helpful, upbeat, observant, and good communicators. Patient when they needed to be and able to adjust to changing conditions and varied client needs.
The Bottom Line
The trip was extremely well organized and run and I had a terrific experience overall. To the extent that I was a little disappointed that just reflects my own personality and the fact that I am probably not a good organized tour client: I like to squeeze the most out of every day and to push my body hard, so I was a bit frustrated by the late starts and slow progress that sometimes did not seem to make the most of decent weather and daylight hours.

TEAM WILDERNESS RESPONSE:

Thanks so much for your feedback, it sounds like you had a fantastic trip overall but you would of liked something a bit more demanding? The Hebridean Trail is one of our easier mountain bike trips, graded Blue and therefore the pace is set within that. We do run two Red graded mountain bike adventures, our Coast to Coast and Harris, Skye and Torridon trips. We'd love to have you join one of those if you're up for the challenge!
by Shimon Arad 08/09/2016
Pre-Trip Service
Information about the other participants in the group
Trip Comments

Accommodation and Food

Your Guide

The Bottom Line
Very enjoyable
by Cathy Warwick 05/09/2016
Pre-Trip Service
I was originally booked on a different trip and when I realised that it might be beyond my abilities the team were brilliant at helping me think that through and then helped to transfer me to a different trip. From the point of view of the trip I did go on, I was worried about getting a rear mech hanger for my bike and sought advice about this. Again the team (David in particular) were great at pointing me in various directions, getting advice from the experts in WS , returning my calls and finally agreeing to source the rear mech hanger themselves. It was overall perfect. I did not book the trip myself - my friend did - but all the email traffic about the trip was helpful.
Trip Comments
I thought Wilderness Scotland was excellent. The attention to detail was brilliant. All the accommodation worked extremely well. WS clearly had a very good relationship with local hoteliers. We got to all of the ferries without any hassle with plenty time for coffee, loo breaks etc. I eat anything but I saw how carefully the needs of individuals for special diets etc was accommodated. The little extras like having our bikes cleaned every evening were noted. essentially nothing was too much bother. Particularly in a situation where the weather was atrocious and some of the itinerary had to be changed the fact that the basic message was 'we really care' was incredibly important.
Accommodation and Food
Well as already said I really thought the accommodation was excellent. I particularly liked the B and B (Erloch Band B). It was good having a set menu and Donald quite happily cooked the scallops we had bought and the lobster we were given by the rib company. Perhaps we could have done with a drying room particularly in the Hebriddean Hotel but on the other hand they let us use their tumble dryer. Food was fab - all the breakfasts and dinners were yummy and Lucy provided snacks galore and the most lovely lunches even in horrendous weather. One day we got hot soup at a little Youth Hostel (Reningale - excuse spelling as I have not got itinerary in front of me) and it was just what I needed after a very wet muddy ride.
Your Guide
We had two guides.
jenny was top guide and cyclist and Lucy was van driver, food preparer and general fixer.
Both Jenny and Lucy were absolutely fab. They were always ahead of the game. If there were any problems they found a solution (I had left my rain jacket behind in Inverness and that got sorted, bikes got fixed or swapped around to accommodate the group, large cases got transported in a different van). When there was a disappointing moment when our rib had to be cancelled due to high winds and this meant a day's cycling had to be changed, they explained clearly what was going on, came up with alternatives and we all had a great day regardless.
Jenny had to cope with a mixed ability group which included some fantastic bikers and some like me who were slower and less confident. She handled this beautifully, keeping the group gelling, letting some of the group have their head as necessary, encouraging me when I was feeling nervous, teaching new skills and staying cheerful throughout. She was always coming up with ideas as to routes and finding alternatives when things had to change. She could be firm when necessary without making anyone feel bad. Her people skills are amazing!
Lucy is also a gem. Consistently cheerful, working incredibly hard, delivering luggage, fetching and carrying, popping up whenever she was needed and fixing the most wonderful picnics often in dire conditions.
I think both deserve gold stars.
I would love to come on another trip with them as guides. They are a great team and I loved the way they talked each day through, checked out how we were all feeling. And we had a lot of laughs.
The Bottom Line
I had a fabulous week. Given that I was unexpectedly on my own ( at the last minute my friend pulled out), that I was nervous of my cycling ability and that the weather was atrocious I guess it could have been a very different experience. At the end of the day the Outer Hebrides are an amazing place but what really made it was the excellence of Wilderness Scotland and , if I was to pick one reason for saying that about the company, it would be that at every moment of the trip the attention to detail was noticeable. I could give many other reasons but they are probably summed up in my earlier comments. This trip is a great experience and very much value for money.
by Jan Bovelander 05/09/2016
Pre-Trip Service
Efficient. Informative and clear!
Trip Comments
Nice team. Perfect support from Wilderness Scotland. Jenny and Lucy were superb.
Accommodation and Food
Keep it as is. It was amazing to see how you could even accommodate Vegans during the cycle ride!
Your Guide
Jenny: enthusiastic, technically skilled, serving, never a questionable moment in leading a pretty diverse (in performance) team.
Lucy: excellent service. clever (good spots for lunch, great set up).
Both ladies had very pleasant personalities and performed as a well balanced and experienced team (although they had never worked together on a trip!).
The Bottom Line
Good value for money. Excellent organisation and good people!
by Iain McCormick 09/06/2016
Pre-Trip Service

Trip Comments
I loved all of the trip, but biking over the white sands of South Uist passing otters on the way was simply beautiful. The scenery of Harris was equally stunning , especially by RIB.
Accommodation and Food
We had some excellent meals on our trip, the highlight was on the isle of Scalpay, I've never tasted seafood so good!
Your Guide
Dave and Graham were brilliant, we very much enjoyed their company. They both worked tirelessly to make our holiday a trip of a lifetime. Nothing was too much trouble. They explained everything we were doing along the way. I particularly liked Dave's knowledge and insight to the landscapes and wildlife we were seeing. Graham's impromptu mountain biking lessons were fantastic, giving me the confidence to tackle single track that I would never have done normally. He would often say at a critical point.... "now remember to smile, you are on holiday !" which still makes me smile now! They are both a huge credit to Wilderness Scotland.
The Bottom Line
The trip of a lifetime, something I will remember for ever I hope. Made even better by two brilliant guides, thank-you.
by Becky McCormick 16/05/2016
Pre-Trip Service
The website was really attractive; also detailed - able to get a good idea of what the trip entailed.
Trip Comments
We had an incredible week. It really was the trip of a lifetime. A fantastic way to see the Hebrides. I will never forget the experience of cycling on white beaches beside turquoise seas.
Accommodation and Food
The accommodation was great. The hotel on Harris was a bit hot, but it seems unfair to complain about our trip happily coinciding with a heatwave! The food was great, but the guesthouse on Lewis, and supper on Scalpay were standouts as far as food was concerned. That, and the lunches Dave and Graham laid on for us.
Your Guide
Dave and Graham were fantastic. Really friendly, immeasurably patient, very knowledgable. They made what they did look effortless, which I am quite sure it was not!
The Bottom Line
It was the trip of a lifetime! We're already trying to work out how many trips of a lifetime one can manage in a lifetime..........
by Sandrine Royer 14/09/2015
Pre-Trip Service
Really quick answer to any questions I had. I also phone once to get everything settle and I got all I needed to know
Trip Comments

Accommodation and Food
Always looking to get it better even if it was already excellent
Your Guide
Excellent! Nothing to say, he was always let us know the plan of the day. Always keen to give us some fun facts and information about the area.
The Bottom Line
Great experience. But I would say I wish we have been more on off road , mountain biking.
by Amanda Whayman 14/09/2015
Pre-Trip Service

Trip Comments

Accommodation and Food

Your Guide

The Bottom Line

by Pauline Murray 08/09/2015
Pre-Trip Service
Good communications , welcoming and helpful info
Trip Comments
A shared journey, good banter ( serious stuff too!) , Cycling through wonderful landscapes , fantastic, regardless of the weather!
"Kelty's Cafe" (s) !!
Accommodation and Food
All good!
Your Guide
Had every confidence in our guides. Thoughtful, helpful and full of interesting info.........and certainly not above having a good laugh!
The Bottom Line
"bottom line" .......is , all round a very positive experience, and I would definitely be up for another experience with them!!
by Brian Yates 07/09/2015
Pre-Trip Service
Email questions sometimes take a while to get a response due to people being out on week long trips, etc.
Trip Comments

Accommodation and Food
We are both GF and every effort was made to accommodate where possible.
Your Guide
Tim and Celty were really helpful and informative
The Bottom Line
Good but expensive - the (add on cost) meals were excellent but would be expensive for some people who possibly had not factored the cost into their holiday properly. On the trip we were on there were not much option for spending less on meals as most were pre-arranged. Not an issue for ourselves, but could be for others.

Team Wilderness Response:
Thanks for your comments on the trip pricing. The Hebrides is typically a ore expensive destination that some other places that we visit, due to its location and remoteness. We will try to make it clearer on the trips as to how much you can expect to spend on dinners, in the pre trip information.
Prices and Departures
66 people viewed this trip in the last week
Trip Details
This extraordinary mountain bike journey takes you through one of Europe's last true wilderness regions, the Outer Hebrides.
Crowned the Hebridean Trail, this 280km bike journey weaves its way through seven superb islands on a variety of ancient paths, historic by-ways, mountain tracks and impossibly quiet roads.
More than another bike ride, the Hebridean Trail offers the opportunity to experience life on the islands, where the landscapes are wild and untamed, golden eagles and red deer roam free and human history dates back over 5,000 years.
The Outer Hebrides also retain a culture distinct from the rest of Scotland. Here you will find Gaelic as the first language and a sense of pride and tradition which make the Outer Hebrides a remarkable and unforgettable place to visit.
Trip Itinerary
Day 1 – Inverness to the Island of  Uist: travel to Uist  via ferry from Uig, on the Isle of Skye. Arriving into Lochmaddy, we transfer to short distance to our hotel.  after checking in, there is some time to get the bikes set up for the week ahead and to go for a short ride near the village.
Day 2 – Lochboisdale to Lochmaddy, Island of North Uist: We set off on the Hebridean Trail, following the beautiful machair on the west coast of South Uist and on to North Uist.
Ride distance 71km.
Day 3 – Lochmaddy to Tarbet, Isle of Harris: continuing north, we cycle along the coast road to Berneray and catch the ferry across the Sound of Harris to Leverburgh. We head north west and the afternoon riding some fine singletrack.
Ride distance 62km.
Day 4 – Reinigeadal & Isle of Scalpay: options today include tackling one of Scotland's rarely ridden classic off-road routes or taking it easy exploring the Isle of Scalpay and the area around Tarbert.
Ride distance 35km.
Day 5 – Tarbert to Callinish, Isle of Lewis: an unforgettable day of island adventure as we combine mountain bikes with a couple of short boat rides by RIB to open up the otherwise inaccessible west coast of Harris and the Isle of Lewis.
Ride distance 53km.
Day 6 – Callanish to the Butt of Lewis: our final day follows the west coast of Lewis. Heading north, we switch between coastal trail and road as we edge nearer to the end of our island journey.
Ride Distance 64km
Day 7 – Return to Inverness via Ullapool: we continue to Stornoway and board the ferry back to Ullapool on the mainland, continuing on to Inverness where the trip ends.
Call Your Adventure Consultant Now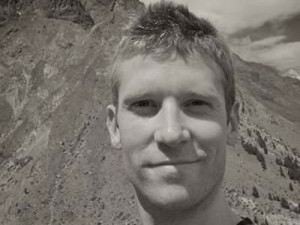 Speak to the Team
Call or message. Get straight through to a local expert in the Highlands of Scotland.
Phone
Prices and Departures
66 people viewed this trip in the last week