Book your activity holiday with Europe's No.1 Adventure Travel Company - Wilderness Scotland
Our photography holidays in Scotland are designed to help you discover Scotland's wild places and wild light.
Develop your photography skills under the supervision of our expert photography coaches.
Most of our photography holidays are guided by Colin Prior, the foremost landscape photographer in the UK.
The photography holidays combine practical instruction in wild places as well as relaxed evening seminars back at the small hotel or guest house accommodation. With small groups, much of the photography coaching is offered on a one-to-one basis.
As these photography courses have a focus on capturing wild places, a reasonable level of fitness is required to walk to some of the photographic locations. Join us for a week of wild light as you develop your photography skills.
---
Trip Reviews
Customer Kudos
Every client receives a feedback survey when they return from their guided, self guided or tailor made holiday with us.
Once completed the review is published on our website just as soon as our database updates. The little touches and details are important to us and where issues are raised we make positive changes to our trips to improve your experience.
That's why we read each of our client's reviews and although we don't respond to all of them, if it's glowing feedback then we get the satisfaction of helping to make your holidays truly memorable.
For the person who wants to hone their landscape photographic skills, this is an excellent course with the top professional Colin Prior. I will always recommend Wilderness Scotland to others for very memorable holidays
in this part of the Britsh Isles. Scotland is
overlooked so often for visits to far off countries - the west coast has so much to offer.
Jane Carwithen
19/05/2015
The western coast of Scotland is truly a wilderness and a landscape photographer's dream.
Warren Wish
31/08/2014
Stephanie Mohr
19/05/2015
If you find yourself overwhelmed by the choice, or if you have questions about your fitness or suitability for any of these holidays, please feel free to contact our office on +44 (0)1479 420020 or by email.
13 review(s)
Next available trip:
14th May
Duration:
7 night(s)
Location:
West Highlands including Knoydart
Comfort:
Spend a week developing your photography skills in the company of Colin Prior - one of the UK's leading landscape photographers
Enjoy access to some of the finest photographic locations in Scotland using by our private boat
Capture the drama of the spectacular mountain scenery and encounter rare wildlife such as eagles, whales and dolphins
Sample fresh local cuisine in the award winning restaurant at our remote lodge located on the tip of the Knoydart Peninsula
Price: from £1,425
View Trip Details
3 review(s)
Download Trip Dossier
Next available trip:
15th April
Duration:
4 night(s)
Location:
Inner Hebrides including Skye
Comfort:
Visit the Isle of Skye, the location for some of Colin Prior's signature images.
Photograph a variety of coastal, mountain and moorland landscapes.
Spend five days in the Highlands developing your photography with Colin Prior.
Price: from £1,375
View Trip Details
1 review(s)
Download Trip Dossier
Next available trip:
4th May
Duration:
4 night(s)
Location:
North West Highlands
Comfort:
Spend five days in the Highlands developing your photography with Colin Prior.
Photograph the colours of the autumnal landscape at their very best.
Shoot in some of the finest photographic locations in Assynt and Coigach.
Discover new ways of finding photographs in the landscape.
Price: from £1,295
View Trip Details
Wilderness Wednesday heads to Instagram
Posted on Mar 25, 2015 by Rupert Shanks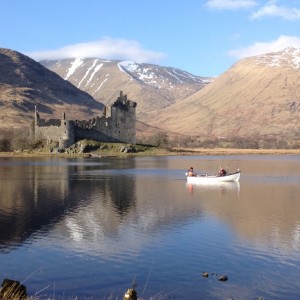 Wilderness Wednesday is getting social! Our Wilderness Wednesday team photos from throughout Scotland are heading over to Instagram. The same photos from the team's latest adventures will be uploaded to our Instagram account where you can share your comments and thoughts on what we're up to. (Instagram is a social photo-sharing site, much like Twitter […]
Continue Reading
Solar Eclipse 2015: Are you ready?
Posted on Mar 18, 2015 by Rupert Shanks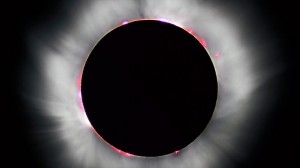 The Solar Eclipse phenomenon offers a powerful and rare reminder of our celestial surroundings. Are you ready to experience it? We've compiled the best advice around to help you prepare and not miss this astronomical wonder. What do we mean by solar eclipse? A solar eclipse is when the Moon passes between Earth and the […]
Continue Reading
---