Book your activity holiday with Europe's No.1 Adventure Travel Company - Wilderness Scotland
Our photography holidays in Scotland are designed to help you discover Scotland's wild places and wild light.
Develop your photography skills under the supervision of our expert photography coaches.
Most of our photography holidays are guided by Colin Prior, the foremost landscape photographer in the UK.
The photography holidays combine practical instruction in wild places as well as relaxed evening seminars back at the small hotel or guest house accommodation. With small groups, much of the photography coaching is offered on a one-to-one basis.
As these photography courses have a focus on capturing wild places, a reasonable level of fitness is required to walk to some of the photographic locations. Join us for a week of wild light as you develop your photography skills.
---
Trip Reviews
100% Unedited Reviews
Our clients receive a feedback survey automatically after finishing their guided, self guided or tailor made holiday with us.
Once it's submitted the review is automatically published on our website just as soon as our database updates. We read all our client's reviews and although we don't respond to all of them, where issues are raised we make positive changes to our trips to improve your experience and if it's glowing feedback then we get the satisfaction of helping to make your holidays truly memorable.
No problem recommending this trip to anyone with an interest in photography. Too many 'best bits' to list, however I really loved the second day's visit to Eigg. A sunny day with little wind, spotting basking sharks, porpoises and a minky whale on the way. The tide was at it lowest for the year providing a unique opportunity for fabulous shots of Rum. Even Colin was excited!
Lindsay Seywright
31/08/2013
Great trip. An opportunity to see unspoilt areas and photograph them while enjoying good company and food
Margaret Irwin
21/05/2013
If you find yourself overwhelmed by the choice, or if you have questions about your fitness or suitability for any of these holidays, please feel free to contact our office on +44 (0)1479 420020 or by email.
8 review(s)
Next available trip:
2nd May
Duration:
7 night(s)
Location:
West Highlands including Knoydart
Comfort:
Spend a week developing your photography skills in the company of Colin Prior - one of the UK's leading landscape photographers
Enjoy access to some of the finest photographic locations in Scotland using by our private boat
Capture the drama of the spectacular mountain scenery and encounter rare wildlife such as eagles, whales and dolphins
Sample fresh local cuisine in the award winning restaurant at our remote lodge located on the tip of the Knoydart Peninsula
Price: from £1,375
View Trip Details
3 review(s)
Download Trip Dossier
Next available trip:
22nd April
Duration:
4 night(s)
Location:
Inner Hebrides including Skye
Comfort:
Visit the Isle of Skye, the location for some of Colin Prior's signature images.
Photograph a variety of coastal, mountain and moorland landscapes.
Spend five days in the Highlands developing your photography with Colin Prior.
Price: from £1,175
View Trip Details
Download Trip Dossier
Next available trip:
14th October
Duration:
4 night(s)
Location:
North West Highlands
Comfort:
Spend five days in the Highlands developing your photography with Colin Prior.
Photograph the colours of the autumnal landscape at their very best.
Shoot in some of the finest photographic locations in Assynt and Coigach.
Discover new ways of finding photographs in the landscape.
Price: from £1,125
View Trip Details
Get Inspired! Our Favourite Wild Photos of Scotland #lovewilderness
Posted on Aug 20, 2014 by Rupert Shanks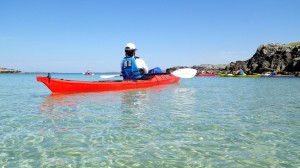 What a summer it has been! It wasnt long ago I was recovering from some Scottish sunburn. Although with recent wet weather we felt we needed some reminding of the amazing light and wild landscapes that our guests, guides and team have been exploring and sharing throughout 2014 so far. Whether you have been out […]
Continue Reading
Capturing the Northern Lights – Aurora Photography Guide
Posted on Feb 28, 2014 by Tim Francis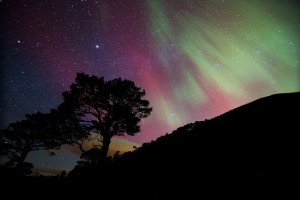 You have done your homework. You have invested time and money to be in the best location at the right time of year and now it's crunch time – catching your hopes and expectations on your camera. (See our earlier article with tips on how to View the Northern Lights in Scotland.) This time, […]
Continue Reading
---