Book your activity holiday with Europe's No.1 Adventure Travel Company - Wilderness Scotland
Our self guided holidays allow you to experience the magnificent scenery of the Scottish Highlands at your own pace.
We make all arrangements for you including your accommodation, route notes and maps, baggage transfers and a 24-hour support service.
Choose an adventure and hike from point to point through the stunning scenery of the Highlands following one of Scotland's finest long distance trails. Journey from inn to inn knowing that a warm welcome awaits you and that your bags will be there waiting for you.
While you don't need to be an expert hiker to take on a self guided holiday, you do need to be more self-reliant. To book any of these trips, you must be travelling with at least one other person. If you are travelling on your own, we hope that you will be interested in joining one of our small group guided trips.
---
Trip Reviews
Customer Kudos
Every client receives a feedback survey when they return from their guided, self guided or tailor made holiday with us.
Once completed the review is published on our website just as soon as our database updates. The little touches and details are important to us and where issues are raised we make positive changes to our trips to improve your experience.
That's why we read each of our client's reviews and although we don't respond to all of them, if it's glowing feedback then we get the satisfaction of helping to make your holidays truly memorable.
Thoroughly enjoyable and a reasonble level of fitness is required.
Inspirational moments - lookng at he map at the end of the day to see how far we had walked and also the ascent up Devil's staircase.
Neil Mackenzie
12/10/2013
The description of the walks was not that good.
At home I had drawn the walks on the map that you provided. But during the walks I noticed that some paths which excisted were not drawn on the map and vice versa.

If you prefer you could contact (by telephone) me so we could talk about this subject over the phone.
Hans Gordens

TEAM WILDERNESS RESPONSE: We really would appreciate some detailed feedback as to which descriptions didn't match with the maps. As we suggest in the information we provide, we hope you find it useful as a guide as things do change. It's valuable feedback from clients such as yourselves, along with our own knowledge and experience, that help us to keep our notes up to date and we would be delighted to discuss this with you in more detail.
Hans Gordens
10/08/2014
If you find yourself overwhelmed by the choice, or if you have questions about your fitness or suitability for any of these holidays, please feel free to contact our office on +44 (0)1479 420020 or by email.
What is a Scottish Summer Like?
Posted on Sep 23, 2016 by Meike van Krimpen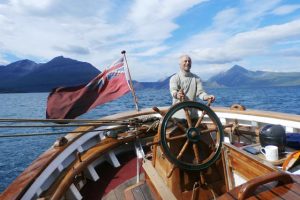 Although the weather in Scotland can become glorious as early as the end of April, summer does not really kick-off till June when the weather is consistently mild for the next four months. We'd be lying if we said that Scottish summers are all warmth and sunshine, they're not. But they're also not wet and cold like people think. […]
Continue Reading
Everything you need to know about Highland Cows
Posted on Aug 31, 2016 by Glen Cousquer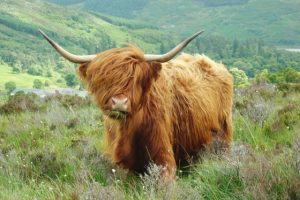 Scottish Highland Cows have long vied with the Loch Ness Monster and the wee ferocious midge for the title of Scotland's most iconic creature. A sighting of this most noble and magnificent of beasts never disappoints and is, for many visitors to these shores, a real highlight. This feature is therefore a tribute to the […]
Continue Reading
---