Book your activity holiday with Europe's No.1 Adventure Travel Company - Wilderness Scotland
Our walking holidays are a wonderful way to experience the Scottish Highlands.
Wilderness Walking holidays are based from small hotels, guest houses or Highland lodges.
These are generally 3-4 star in standard, offering a high level of comfort and service. You enjoy daily walks and hikes, led by our expert guide, carrying only what you need for the day.
These walking holidays are a wonderful way to experience the Scottish Highlands and Islands. Some itineraries are based in one location throughout, while others visit two or three different regions.
A combination of hill walks, coastal walks and valley walks are available across the itineraries. Our grading system allows you to choose a trip to match your fitness and aspirations. Whichever trip you choose, you will experience variety of hikes, discovering beautiful scenery and real Scottish hospitality along the way.
---
Trip Reviews
100% Unedited Reviews
Our clients receive a feedback survey automatically after finishing their guided, self guided or tailor made holiday with us.
Once it's submitted the review is automatically published on our website just as soon as our database updates. We read all our client's reviews and although we don't respond to all of them, where issues are raised we make positive changes to our trips to improve your experience and if it's glowing feedback then we get the satisfaction of helping to make your holidays truly memorable.
I would definitely recommend Wilderness Scotland to a friend or a colleague. I had a fantastic week, with a great guide, great accomodation and brilliant walking. Would definitely go again.
Georgia Hill
30/07/2014
It was a new experience for me (I usually travel with Ramblers, HF or Explore) but I enjoyed it and will seriously consider another trip with you probably a moderate walking one and would certainly recommend you to my friends. Seeing remains that are maybe 5000 years BC puts a different perspective on your own three score years and ten! The high winds were memorable!
Carol Rose
27/05/2013
Wilderness Walking: The Atlantic Islands
Wonderful opportunity to see a diverse range of islands with an outstanding guide, staying in well-chose accommodations throughout. Highly recommend the trip and travelling with Wilderness Ireland!
Stef Lauer
29/08/2014
If you find yourself overwhelmed by the choice, or if you have questions about your fitness or suitability for any of these holidays, please feel free to contact our office on +44 (0)1479 420020 or by email.
5 of the Best Pubs in the Highlands
Posted on Mar 23, 2015 by Ross Dempster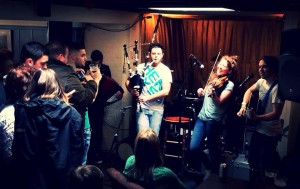 The Highlands can be a wild place. The running joke is that in one day in Scotland you can get 4 seasons of weather. In fact I have experienced this phenomenon on several occasions myself! To have wind, sunshine and then snow can be exhilarating, adventurous and wild. But one thing is sure; nothing beats […]
Continue Reading
Top 5 Most Dramatic Walks in the Highlands
Posted on Feb 24, 2015 by Luke Partridge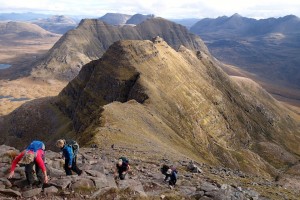 The Scottish mountains may not have the height of their Alpine cousins, but what they lack in altitude they more than make up for with grandeur. No matter how much time I spend in the highlands, I am never let down by the mind-blowing views and sense of wilderness that these incredible mountains have to offer. […]
Continue Reading
---