Book your activity holiday with Europe's No.1 Adventure Travel Company - Wilderness Scotland
Our walking holidays are a wonderful way to experience the Scottish Highlands.
Wilderness Walking holidays are based from small hotels, guest houses or Highland lodges.
These are generally 3-4 star in standard, offering a high level of comfort and service. You enjoy daily walks and hikes, led by our expert guide, carrying only what you need for the day.
These walking holidays are a wonderful way to experience the Scottish Highlands and Islands. Some itineraries are based in one location throughout, while others visit two or three different regions.
A combination of hill walks, coastal walks and valley walks are available across the itineraries. Our grading system allows you to choose a trip to match your fitness and aspirations. Whichever trip you choose, you will experience variety of hikes, discovering beautiful scenery and real Scottish hospitality along the way.
---
Trip Reviews
100% Unedited Reviews
Our clients receive a feedback survey automatically after finishing their guided, self guided or tailor made holiday with us.
Once it's submitted the review is automatically published on our website just as soon as our database updates. We read all our client's reviews and although we don't respond to all of them, where issues are raised we make positive changes to our trips to improve your experience and if it's glowing feedback then we get the satisfaction of helping to make your holidays truly memorable.
Beautifull and wild area with sunshine and nature
accomodations in a lovely and charming hotel
Marie Noel Cochet
29/08/2013
I think our experience at Knoydart spoiled us. When we went on to Skye, we found it hard to share trails with other hikers and hard to get enthused with places that, while beautiful, seemed so much like what we had seen every day during our hikes. Also, traveling overseas, hiking for a week in a guided, and comfortable setting, slowed down time for us. It allowed us to get to know other hikers, the terrain, and learn about the country we were visiting. We have decided we will do this again in the future wherever we travel.
Rexford Kosack
11/06/2014
If you find yourself overwhelmed by the choice, or if you have questions about your fitness or suitability for any of these holidays, please feel free to contact our office on +44 (0)1479 420020 or by email.
Top 5 Most Dramatic Walks in the Highlands
Posted on Feb 24, 2015 by Luke Partridge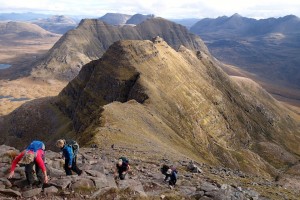 The Scottish mountains may not have the height of their Alpine cousins, but what they lack in altitude they more than make up for with grandeur. No matter how much time I spend in the highlands, I am never let down by the mind-blowing views and sense of wilderness that these incredible mountains have to offer. […]
Continue Reading
Highland Reading; Classic Books about the Scottish Highlands
Posted on Feb 13, 2015 by Jonathan Willet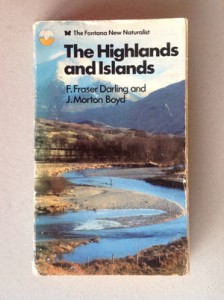 We can all picture the wild soaring beauty of the Highlands, but what are the books that can inspire the imagination further? Wilderness Guide, Jonathan Willet shares his favourite Highland Reading; Classic Books about the Scottish Highlands. The have been a huge number of books written about the Highlands and covering all manner of […]
Continue Reading
---