Book your activity holiday with Europe's No.1 Adventure Travel Company - Wilderness Scotland
Our walking holidays are a wonderful way to experience the Scottish Highlands.
Wilderness Walking holidays are based from small hotels, guest houses or Highland lodges.
These are generally 3-4 star in standard, offering a high level of comfort and service. You enjoy daily walks and hikes, led by our expert guide, carrying only what you need for the day.
These walking holidays are a wonderful way to experience the Scottish Highlands and Islands. Some itineraries are based in one location throughout, while others visit two or three different regions.
A combination of hill walks, coastal walks and valley walks are available across the itineraries. Our grading system allows you to choose a trip to match your fitness and aspirations. Whichever trip you choose, you will experience variety of hikes, discovering beautiful scenery and real Scottish hospitality along the way.
---
Trip Reviews
Customer Kudos
Every client receives a feedback survey when they return from their guided, self guided or tailor made holiday with us.
Once completed the review is published on our website just as soon as our database updates. The little touches and details are important to us and where issues are raised we make positive changes to our trips to improve your experience.
That's why we read each of our client's reviews and although we don't respond to all of them, if it's glowing feedback then we get the satisfaction of helping to make your holidays truly memorable.
It depends on the person - Wilderness Scotland is very good, but not for everyone. Some people wouldn't cope with the weather & trails.
Jonna Reeder
03/06/2015
How do I love our guide Kirsty? Let me count the ways:
Knowledge
Organisation
Flexibility
Communication
Positivity
Serenity
Ability to pack enough luggage for 20 into the back of the minibus, and to reverse into a very tight corner
Enough connections in high places to arrange for there to be no rain all week.
Above all, superb people/group skills. Managed to look after all 8 of us with great sensitivity and subtlety.
Cherry Lander
28/09/2014
If you find yourself overwhelmed by the choice, or if you have questions about your fitness or suitability for any of these holidays, please feel free to contact our office on +44 (0)1479 420020 or by email.
Comparing National Parks: Cairngorms and Yellowstone
Posted on Jun 15, 2015 by Jonathan Willet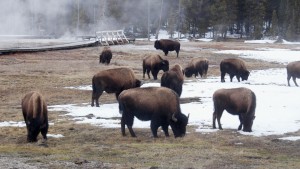 On the face of it, these two National Parks have little in common. But, are they so different? I was fortunate enough to visit Yellowstone last month. So here are my thoughts on the Cairngorms and Yellowstone: Comparing National Parks. One in Scotland, the other in America. One full of Bear and Bison the other with […]
Continue Reading
How NOT to get lost in the woods: Navigation 5 Top Tips
Posted on Jun 09, 2015 by Alex Kendall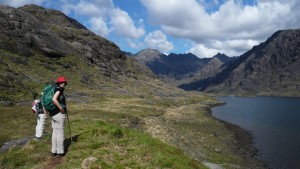 Getting lost in the hills almost has a romantic appeal of carefree wanderlust. But that romantic appeal can wear off in no time! Wilderness Guide, Alex Kendall shares some advice. How NOT to get lost in the woods: Navigation 5 Top Tips. Make sure you're in the woods in the first place Knowing where you are […]
Continue Reading
---