Book your activity holiday with Europe's No.1 Adventure Travel Company - Wilderness Scotland
Our walking holidays are a wonderful way to experience the Scottish Highlands.
Wilderness Walking holidays are based from small hotels, guest houses or Highland lodges.
These are generally 3-4 star in standard, offering a high level of comfort and service. You enjoy daily walks and hikes, led by our expert guide, carrying only what you need for the day.
These walking holidays are a wonderful way to experience the Scottish Highlands and Islands. Some itineraries are based in one location throughout, while others visit two or three different regions.
A combination of hill walks, coastal walks and valley walks are available across the itineraries. Our grading system allows you to choose a trip to match your fitness and aspirations. Whichever trip you choose, you will experience variety of hikes, discovering beautiful scenery and real Scottish hospitality along the way.
---
Trip Reviews
100% Unedited Reviews
Our clients receive a feedback survey automatically after finishing their guided, self guided or tailor made holiday with us.
Once it's submitted the review is automatically published on our website just as soon as our database updates. We read all our client's reviews and although we don't respond to all of them, where issues are raised we make positive changes to our trips to improve your experience and if it's glowing feedback then we get the satisfaction of helping to make your holidays truly memorable.
Catherine Gamba
02/09/2013
Just being in this real wilderness part of Scotland was wonderful - as was the weather!
Caroline Taylor
29/07/2013
Very good, but I would not recommend this particular trip because of the long boat trips and the quality of the accommodation. However, I am looking forward to doing other trips with you in the future.
Ness Goodwin
09/07/2013
If you find yourself overwhelmed by the choice, or if you have questions about your fitness or suitability for any of these holidays, please feel free to contact our office on +44 (0)1479 420020 or by email.
Wilderness Wednesday – Photos of Scotland
Posted on Oct 15, 2014 by Rupert Shanks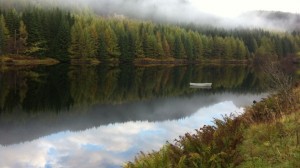 A Happy Wilderness Wednesday to you all! We are loving the Autumn feel here in the Cairngorms at the moment with some glorious colours and bright mornings with low lying mist adding a mystical feel to our surroundings. Many apologies for arriving a day late but due to some car trouble I couldn't get […]
Continue Reading
Wilderness Wednesday – Photos of Scotland
Posted on Aug 27, 2014 by Rupert Shanks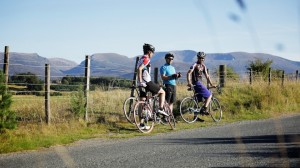 Autumn has been raising its auburn head here in the Cairngorms with the first frosts and lots of misty mornings across the glens. The team has been out and about as usual with some hillwalking, biking and pottering about! Here are our Wilderness Wednesday – Photos of Scotland. Stef has been up and into the hills […]
Continue Reading
---