Book your activity holiday with Europe's No.1 Adventure Travel Company - Wilderness Scotland
Our sea kayaking holidays and courses offer a wonderful way to explore the coastlines of the Highlands and Islands.
And before you ask – no, you don't need to be able to do an eskimo roll!
In fact, many of our trips are suitable for people with limited experience of sea kayaking and we have a course for beginners too.
If you prefer some comfort while sea kayaking, our range of 'Scottish Sea Kayak Trail' trips are based from welcoming hotels and inns, with day paddles on the sea. Similarly, our Introduction to Sea Kayaking trip is based from a private bunkhouse, so you are back indoors each night.
Our more challenging trips are expedition style, with wild camping on remote beaches and islands – a genuine wilderness experience. The West Coast Explorer is an excellent choice if you want to try camping – it combines stays in a remote bunkhouse with some nights camping under the stars to get the best of both worlds!
---
Trip Reviews
Overall experience was great, don't miss this chance to experience one of the most beautiful spectacular regions of Scotland. Combined with a self filling personal promise to try out sea kayaking.
David Millar
30/08/2014
A perfect trip. At one point, while battling the wind and tide and being encouraged by Chris to just keep paddling (and inspired by the beautiful surroundings) I had some pure enjoyment of kayaking that I hadn't had before and believe this will influence how I approach my paddling trips from now on.
Rebecca Claytor
18/08/2013
If you find yourself overwhelmed by the choice, or if you have questions about your fitness or suitability for any of these holidays, please feel free to contact our office on +44 (0)1479 420020 or by email.
Wilderness Wednesday – Photos of Scotland
Posted on May 14, 2014 by Rupert Shanks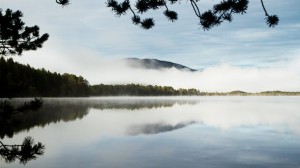 A beautiful morning here in Aviemore in the Cairngorms. The early mists were sweeping around the hills and sitting on the lochs. I dont always make the sunrise but this morning was different! A group of us from the Wilderness Office team headed over to the Osprey centre by Loch Garten hoping to spot […]
Continue Reading
Wilderness Wednesday – Photos of Scotland
Posted on Apr 23, 2014 by Rupert Shanks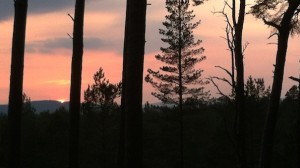 Well I hope our southern readers won't mind too much if I whoop and cheer a little bit after 5 days of the most amazing sunny weather! So warm and dry over the last weekend that many of us werent quite sure what to do with ourselves. Luckily the team came to their senses […]
Continue Reading
---