The Scottish Sea Kayak Trail has made the National Geographic's 2011 '50 Tours of a Lifetime' and the Outside Magazine's coveted 'Travel Hot List for 2011'
Sea Kayak through some of the best scenery on the Scottish Sea Kayak Trail and explore the history behind Bonnie Prince Charlie
No camping, just comfortable beds, hot showers and excellent local restaurants/pubs!
Link this trip with our 'Scottish Sea Kayak Trail: South – The Whisky Coast' trip and also the Scottish Sea Kayak Trail North – The Gaelic Coast trip, which run on consecutive dates. Join all three trips for an epic sea kayaking adventure
Blue Graded Sea Kayaking Holidays 4-6
Our Blue grade sea kayaking trips are suitable for people with at least 5 days previous experience, although don't worry if you have never Eskimo Rolled! You should be confident on the water and it is preferable if at least some of this experience was under instruction, such as on our Introduction to Sea Kayaking in Scotland course.
You should have a good level of fitness as you can expect up to 6 hours of sea kayaking each day, with plenty of breaks onshore to stretch your legs. The kayaking will be in coastal waters with few open crossings and you can expect to kayak up to 12km in a day, although this will be subject to weather and wind conditions.
Again, all of our blue trips are accommodation based, so you can enjoy hot showers and a warm bed throughout the week.
Before joining this trip, the questions you should be asking yourself are:
1. Do you have more than 5 days paddle experience?
2. Do you have a good level of fitness?
3. Do you love getting out and about in some beautiful wild places?
On this accommodation-based sea kayaking trip, you will stay in two different locations. For the first two nights, we stay at a Highland inn located on the shores of Loch Sunart. Accommodation is in a choice of twin or double rooms.
We then move slightly further north and spend the final 3 nights based in a traditional inn which is located right beside the beach in a sheltered bay in the Sound of Arisaig, south-west of Fort William. The traditional inn has been the hub of the community for years and is a great place to eat, drink and share a joke with the locals. The accommodation is in a choice of double or twin rooms. Best of all, however, is the inn's shoreline location which means that you can walk out of your door and jump straight into your sea kayak each morning!
Breakfast and packed lunches are provided each day. For evening meals, we visit local bars and restaurants, enjoying the best of local produce.
SINGLE ROOM SUPPLEMENT
We do not charge single person supplements to people booking on their own. However you will be expected to share a room with another person of the same sex. It may be possible to book a single room, provided one is available. Please request this at the time of booking and we will let you know if one is available. For this trip, a supplement of £200 is charged if a single room is required.
You will be met by your Wilderness Scotland Guide in the centre of Inverness Train Station at 1030 on Day 1 of your trip. We will also do a pick up from Fort William Train Station at 1230. Please let us know whether you would like to be picked up from Inverness or Fort William Train Stations at the time of booking. Your guide will be waiting there with a kayak paddle in his/her hand so should be instantly recognisable! For full details on how to get to Inverness, please see our website: Travel to Scotland.
Customer Kudos
Every client receives a feedback survey when they return from their guided, self guided or tailor made holiday with us.
Once completed the review is published on our website just as soon as our database updates. The little touches and details are important to us and where issues are raised we make positive changes to our trips to improve your experience.
That's why we read each of our client's reviews and although we don't respond to all of them, if it's glowing feedback then we get the satisfaction of helping to make your holidays truly memorable.
by James Chapman 21/08/2016
Pre-Trip Service
Clear descriptions of the relevant trips on the site and prompt responses from the support team.
Trip Comments
Despite the poor weather the trip was wonderful and the guides provided a memorable experience.
Accommodation and Food
Much better than expected. The dinners at Glenuin were excellent.
Your Guide
Knowledgable, supportive and provided flexibility when required.
The Bottom Line
A great trip. Well worth the money and time.
by Amanda Gordon 15/08/2016
Pre-Trip Service
Communication was quick, and all queries and questions I had before the trip were answered, giving me confidence that I'd be in safe hands.
Trip Comments
Our guides (Donald and Paul) were great, well organised and made sure we were all safe on the water, and were calm when nerves got the better of a couple of us! My favourite day was the Tuesday when we explored around loch mordant. Also the accommodation was excellent and hospitable.
Accommodation and Food
The Glenuig Inn was particularly good, especially the food and the lunches they provided for us.
Your Guide
Both Donald and Paul provided excellent guidance on our day trips, providing paddling tips. They also were calm when guiding us on the coast when the wind picked up-we were capable but needed confidence. They were also organised without being pushy, we never felt rushed. Good job!
The Bottom Line
I think you can tell that Wilderness Scotland is a well run company, everything was well organised, communication was good and the guides excellent. Even things like the guide/client ratios give me confidence that customer safety and enjoyment takes priority. I can't think of anything negative to say.
by Peter van Dijken 14/08/2016
Pre-Trip Service
In a nut shell. Brilliant!!
Trip Comments

Accommodation and Food
First night was so so, but that was nobody's fault. The second hotel only sered excellent food
Your Guide
Friwnfly, knowledgeable, well preared and good fun
The Bottom Line

by Jo Birch 16/07/2016
Pre-Trip Service
Clear information. Questions answered promptly and accurately. Perfect
Trip Comments
Fabulous experience. Great guides, good accommodation and safe paddling - just the right balance between stretch and support. Excellent
Accommodation and Food
Heatherbank - delightful, comfortable, creative packed lunches were yummy. Owners were very new and I imagine they will get into the groove as time goes on.
Glenuig - so close to the water! Fab location. Good accommodation and drying room. Geared to outdoor activities. Fantastic packed lunches.
Your Guide
Ali was professional and a wonderful ambassador for Wilderness Scotland. He was extremely knowledgeable about all things 'west coast'! History, flora, sea life, waves, wind, geology...and more. A really safe guide attending to the group, noticing when we were enthusiastic for more....and also when we were tired. Stretching us just enough - and supporting us when we needed it. Sarah was fun, good company, calm and a very safe guide. Sarah's enthusiasm for her work with Wilderness Scotland was very evident and she really conveyed such a glowing picture of the organisation and the teams.
The Bottom Line
Fabulous experience. We saw porpoise, otter, seals and pups and lots of jellyfish. Great varied paddling opportunities. Good food and accommodation. Fabulous guides balancing stretch with support - always watching the group for our moments of boundless enthusiasm...and also for when we were tired and weary. They kept our spirits up when we were caught in wind, rain and bumpy water...and then drifted easily with us, weaving in and out of islands in the summer sun in the skerries. Boiling hot, real coffee was a delight on our soggy beach breaks! Good kit, well maintained. Wilderness Scotland thought of everything so we just had to arrive and enjoy the holiday!
by Louie Gardiner 10/07/2016
Pre-Trip Service
Content and tone of your nessage; videos; how to understand grades of trips; having personal bios of your team
Trip Comments
Our coach team were brilliant.
Accommodation and Food
Food fabulous; varied with plenty options for veggie folk. I was very happy with both accomodation options though the first B&b needs to sort out its drying arrangements.
Your Guide
Ali shone out in his lead role with his steady, evident expertise exuding confidence without a hint of arrogance or showmanship. He has an amazing ability not only to read the needs, energy and abilities of the indiividuals in the group but to meet and match them. He is a gentle presence with a rare and remarkable capacity to inspire, enable and engage everyone. He kept us interested and encouraged with his expansive knowledge of the activity, the nature around us and the historical context. Sarah brought a sense of fun and was a solid, responsible number two demonstrating her determination and dedication to supporting and enhancing our whole experience. She was open and responsive and they both worked really well together.
The Bottom Line
An all round exceptional experience with a commitment to putting clients at the heart of everything.
by Sharyn Robinson 28/06/2016
Pre-Trip Service
Very comprehensive information given
Trip Comments
Wonderful paddling locations
Accommodation and Food
The accommodation in both locations was excellent as was the food. The lunch boxes were brilliant.
Your Guide
Excellent guiding, teamwork and tuition from Mark and Sarah. Mark is full of information and Sarah is a great girl who was very intuitive and attentive to the needs of the group.
The Bottom Line
A truly brilliant experience - what's not to like?
by Inga Ebert 07/06/2016
Pre-Trip Service
Easy to reach, helpful and friendly.
Trip Comments
Nothing to complain about - everything functions according to plan (I think).
Accommodation and Food
Our B& for 2 nights: friendly, smiling, willing and helpful
Glenhuig Inn: absolute top, best lunches ever had in Scotland. All meals very good quality and staff friendly and welcoming. Rooms roomy and comfortable, drying room top quality meaning dry clothes every morning: yeahhh!
Your Guide
Third time I've had Mark Cox as guide and he is still the best!. Sarah complemented him to every detail and we couldn't have asked for more.
The Bottom Line
Top, top - although from the program you've sent me I had a hard time finding out where we were going to be located!
by Isabel Draper 02/06/2016
Pre-Trip Service

Trip Comments
The tour leaders obviously put a lot of thought into choosing the area we were going to paddle in each day, considering the relative inexperience of the group.
Accommodation and Food
Very impressed with the food at Glenuig Inn.
Your Guide
Both very good at paddling, obviously very attentive to the details of the trip and excellent people skills as well.
The Bottom Line
Very suitable for inexperienced paddlers, not easy to get wet on this trip!
by Rod Smallwood 29/05/2016
Pre-Trip Service

Trip Comments
Great guides (Mark and Sarah).
Accommodation and Food

Your Guide
Mark and Sarah are outstanding. Lots of enthusiasm, Mark's knowledge is encyclopaedic, like being on a trip with friends.
The Bottom Line
Had a great time!
by Mary Chard 20/09/2015
Pre-Trip Service
I was told there would be wifi in the second hotel which there wasn't! Need to know how good wifi is in advance is quite common for travellers these days!
Trip Comments
Just loved paddling by the seal colonies and picnicking on silver sand beaches
Accommodation and Food
B and B at first stop did not have a common room so not do social
Your Guide
Both Howard and Malcolm were great company and very competent guides. They were a good combo.
The Bottom Line
Brilliant, delivered what I hoped for.....mind the weather was superb as well,
Prices and Departures
65 people viewed this trip in the last week
Book with confidence - we guaranteee our trips to run as soon as 2 people book.
Trip Details
The Scottish Sea Kayak Trail is Europe's first long distance sea kayak trail, stretching from Gigha in the south to the wonderful Summer Isles in the north.
The trail was created by sea-kayaking videographer Simon Willis to encourage sea kayakers to explore Scotland's west coast, and has quickly been recognised as one of the best sea kayaking journeys to be found anywhere in the world.
Our award-winning trip is designed to allow you to experience some of the best parts of the Scottish Sea Kayak Trail over a number of day trips. Rather than camping, accommodation is provided a couple of sea kayaker friendly west coast inns, meaning that you always have somewhere warm and dry to return to after a day on the water. We have a split the trail up into 3 manageable sections South, Central and North.
This trip explores the central part of the Scottish Sea Kayak Trail, introducing you to wonderful areas such as Loch Linnhe, the Sound of Mull, Loch Sunart and the Sound of Arisaig. Each day, we move a little further north, enjoying some of the best sea kayaking to be found along the Scottish Sea Kayak Trail.
The Trail itself is completely unmarked and undeveloped so the sea kayaking offered is a pristine experience. Under the watchful eye of our experienced guides, you can develop your sea kayaking skills while discovering the amazing seascapes and wildlife of Scotland's west coast.
At the end of each day, you can enjoy a hot shower and a visit to the local restaurant or pub for dinner before snuggling down with your duvet in our cosy accommodation. If (like some of us) you enjoy your kayaking and your home comforts in equal measure, then look no further than this itinerary!
Experience required: 5 days sea kayaking
If you don't have previous sea kayaking experience then we recommend that you join our Introduction to Sea Kayaking trip. If this is not the trip for you then please follow this link to our other sea kayaking holidays in Scotland.
Trip Itinerary
Day 1 – Welcome and onto the water!
You will be met by your guide at Inverness Railway station and we'll transfer to Loch Linnhe for an afternoon paddle, refreshing your skills and introducing you to the wonderful West Highland scenery. Late afternoon, we transfer to our first accommodation, located on the shores of Loch Sunart.
Day 2 – The Scottish Sea Kayak Trail: Sound of Mull
Today we have a choice of areas to paddle in. One option is to head south to the Sound of Mull and Loch Aline, which is part of the Scottish Sea Kayak Trail. This stretch of water is a good place to encounter all kinds of marine wildlife such as dolphins and minke whales. After an enjoyable day's sea kayaking, we return to our accommodation late afternoon.
Day 3 – Sea Kayaking in Loch Sunart
Loch Sunart forms the southern boundary of the Ardnamurchan Peninsula and offers some lovely sea kayaking. We can explore the islands of Risga, Carna and Oronsay, all of which offer interest to sea kayakers. We will look out for sea otters which are often spotted in this sea loch. Further west lies Ardnamurchan Point – this is one area that we will not sea kayak to as it is the most challenging section of the whole trail, and is for experts only! If time permits, however, we will drive to the point to admire the magnificent sea views. We then transfer to our next accommodation, a classic West Highland inn located on the waterfront with views across the Sound of Arisaig.
Day 4 – Sea Kayaking in Loch Moidart and Castle Tioram
After breakfast, we continue our journey along the Scottish Sea Kayak Trail. Today we explore the sheltered waters of Loch Moidart, kayaking past the dramatic ruins of Castle Tioram (dating from the 13th Century) to Eilean Shona (the beautiful island'). This is one of the most stunning places on the West Coast. Paddling past stands of Caledonian pines on the shoreline, we can paddle round the point all the way back to our waterside inn, passing an abandoned village along the way.
Day 5 – Sea Kayaking through the Arisaig Skerries
Heading north from the inn, we enjoy one of the best day trips by sea kayak anywhere in the world – kayaking through the Arisaig skerries. These beach-fringed islands which guard the entrance to Arisaig are home to countless seals, otters and seabirds, while basking sharks are also regular visitors. Even without any wildlife, it still makes for an amazing paddle through the turquoise waters of the skerries. On clear days, the Atlantic views west to the mountains of Rum and Skye are magnificent – this really is Scottish sea kayaking at its best.
Day 6 – Final morning's paddle
After breakfast at the inn, we'll enjoy a morning sea kayaking before we make our way back to Inverness. We often explore either Loch Ailort (easily accessed from in front of the inn) or Loch nan Uamh. We follow the coastline of the peninsula with its rich history of the Jacobite rebellion of the 1740's. This is a great way to end the trip and we can reflect back on the experience as we load up the vehicle and trailer and make our way back to Inverness, arriving late afternoon.
If you are keen to keep on kayaking, our trips which explore the Scottish Sea Kayak Trail South: The Whisky Coast section run the week before this trip, so the two itineraries can be easily linked together for a longer trip.
Call Your Adventure Consultant Now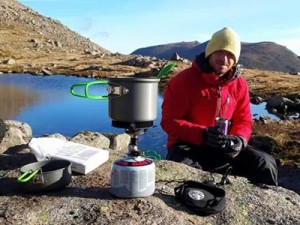 Speak to the Team
Call or message. Get straight through to a local expert in the Highlands of Scotland.
Phone
Prices and Departures
65 people viewed this trip in the last week
Book with confidence - we guaranteee our trips to run as soon as 2 people book.