Explore a region of contrasting landscapes, seeking out white sandy beaches, towering sea cliffs, wild glens and iconic peaks
Visit Scotland's most north-westerly point, a rugged headland surrounded by sea cliffs and teaming with bird life
Enjoy exceptional Highland hospitality at our carefully selected small hotel, beautifully situated with views over the sea
Blue Graded Walking Holidays
Our Blue grade walking trips involve climbing some of Scotland's best mountains and ridges. The walks are conducted at a good pace and you may be out hiking for 8 or 9 hours a day. The terrain underfoot can be anything from stalker's paths to rough or boggy ground, boulder fields and mountain tops.
The daily walks will occasionally involve a mountain ascent of over 3000ft / 900m high. To help you decide if you are fit enough for this trip, ask yourself:
Can you comfortably hike for 10+ miles (16+km), climbing mountains and covering a variety of challenging underfoot conditions? How often do you do this?
Our accommodation for this trip is Kylesku Hotel, which puts us in a prime location for the walks planned for the week. The hotel is an old coaching inn dating from 1680, and is situated by the former ferry slipway on the shores of the loch. With fresh seafood landed daily, dining here is a real pleasure!
SINGLE SUPPLEMENTS
We do not charge single person supplements to people booking on their own. However you will be expected to share a room with another person of the same sex. It may be possible to book a single room, provided one is available. Please request this at the time of booking and we will let you know if one is available. For this trip, a supplement of £240 is charged if a single room is required – please see booking form terms and conditions.
You may be interested to note that our Wilderness Walking holiday based in Knoydart has no extra charge for single rooms, although there are a limited number available.
You will be met by your Wilderness Scotland Guide in the centre of Inverness Railway Station at 13:00 on Day 1 of your trip. It's a small station so you should find the group and guide easily! For full details on how to get to Inverness, please see our website: Travel to Scotland.
Customer Kudos
Every client receives a feedback survey when they return from their guided, self guided or tailor made holiday with us.
Once completed the review is published on our website just as soon as our database updates. The little touches and details are important to us and where issues are raised we make positive changes to our trips to improve your experience.
That's why we read each of our client's reviews and although we don't respond to all of them, if it's glowing feedback then we get the satisfaction of helping to make your holidays truly memorable.
by Lucie Moses 20/08/2015
Pre-Trip Service

Trip Comments

Accommodation and Food
There was some weirdness with the room. We first got put in in a room with a view, but 10min later we were moved to a smaller room with no view. No biggie but puzzling.

TEAM WILDERNESS RESPONSE
Thanks for your feedback Lucie, glad to hear that overall you had great time on your trip. Please accept our apologies for the mix up with the rooms, thank you for being so understanding.
Your Guide
She was a super nice and very knowledgeable.
The Bottom Line
Excellent!
by Jill Ferrier 17/08/2015
Pre-Trip Service

Trip Comments

Accommodation and Food

Your Guide

The Bottom Line

by Nancy Gantzkow 14/08/2015
Pre-Trip Service
it would have facilitated the task to be able to complete the transaction via internet
Trip Comments
Kirsty was great! and the group was wonderful
Accommodation and Food
Kylesku just need to refine their bar tabs...many mistakes that caused discomfort among st the group
Your Guide
couldn't ask for better than Kirsty
The Bottom Line
loved every bit of my trip
by Ellen Borge 13/08/2015
Pre-Trip Service
Amazing nature, good hikes, great hotel with fantastic food and Kristy is en excellent guide.
Trip Comments

Accommodation and Food

Your Guide
Kristiy is so good, hope you pay her well!
The Bottom Line

by Laura Bedford 16/07/2015
Pre-Trip Service

Trip Comments
The trip was well organized from start to finish with no flubs in scheduling, and yet it still was flexible enough to allow spontaneity in response to the weather and our group's inclinations. The accommodation choice was inspired - both for its location and service, and for its commitment to supporting the local vibrant community. I felt like I connected with the real Scotland, not a polished veneer served up for tourism.
Accommodation and Food
Fantastic - I had better seafood during my week with you than I have had all this past year living on the East Coast of the US. And the staff at Kylesku could not have been more helpful in making us feel as if we were at home with friends instead of staying in an impersonal hotel.
Your Guide
This may not be the most correct usage of my newly acquired Gaelic vocabulary, but John was a mingin stoatter of a guide! He was a enthusiastic story-teller with a twinkle in his eye; a calm, grounded, safe presence leading the way through a steep descent; a master facilitator who made sure each guest got the most out of his/her experience during the trip; a committed supporter and promoter of his fellow countrymen and the land they all share. You are lucky to work with him every day!
The Bottom Line
Excellent value for the money, a seamlessly organized trip where the focus is truly on introducing people to an easily-overlooked part of Scotland that has just as much to inspire as Edinburgh, but which leaves you with a craving to return and explore even more.

TEAM WILDERNESS RESPONSE:
Thank you for your amazing comments, it sound like you had an awesome trip . We hope the craving get's you back to Scotland soon.
by Judith Ayling 06/07/2015
Pre-Trip Service
Sum I was asked for in final invoice was too high, discount had not been applied; email did not point out that Wilderness Scotland's bank account details had changed, which was nearly catastrophic (my internet banking saves payee details, as I am sure many people's do).

TEAM WILDERNESS RESPONSE:
Thank you for your comments we value any feedback and use this to make improvements to our service. Sorry that you had an issue with your invoice and didn't receive our new bank details.
Trip Comments

Accommodation and Food
See earlier comment re hotel.
Your Guide
Great guiding.
The Bottom Line

by Hazel Clark 06/07/2015
Pre-Trip Service

Trip Comments
Fantastic beaches, great walks. Only slightly disappointing day was the trip to Cape Wrath as it involved a lot of time in minibuses. As the ferry times changed it meant there wasn't really the opportunity for a good walk.
Accommodation and Food
The food at the Kylescue was excellent - as were the staff. Our room was very dark, which was a shame.
Your Guide
John was really accommodating to the group's diverse needs and is knowledgeable and good company
The Bottom Line

by Richard Smith 30/09/2014
Pre-Trip Service
it would be helpful for those of us coming from overseas to have been given information regarding transportation options to Inverness.

TEAM WILDERNESS RESPONSE:
Thank you for your feedback. In the trip dossier we direct you to our website where we offer a host of travel information to assist with travelling to Scotland - https://www.wildernessscotland.com/faq/travel-to-scotland/ Failing that we are a phone call away and always happy to answer any questions like this and provide a bespoke response for your own personal requirements.
Trip Comments
It was disappointing that we were unable to visit Handa Island which had apparently closed for the season not sure why you would not have been aware of this.Also we missed the ferry to Cape Wrath and therefore did not have sufficient time for a hike across the moors.

TEAM WILDERNESS RESPONSE:
The RSPB warden leaves Handa Island on 1st September but the ferries normally keep running for a week or so into September. On this occassion the ferry operator decided not to run the boat but at short notice, hopefully the alternative arrangements for the day were equally enjoyable. With regards to Cape Wrath, we were in touch with the boat crew prior to the scheduled departure time, however, they had another group of the same size arrive before your group did and they assumed that was the Wilderness Scotland group and just set sail once they were onboard. Certainly some communication we can improve on to try and ensure we don't come across this situation again and our operations team are fully aware of the situation.
Accommodation and Food

Your Guide
It was unfortunate that John became ill, hopefully he has fully recovered, having three guides was obviously not ideal.

TEAM WILDERNESS RESPONSE:
Unfortunately these things are beyond our control and we respond to any given situation like this the best we can. On this occassion, one of our suitably qualified office team was able to step in and guide the rest of the trip so as not to interrupt your enjoyment of it. We also work with the best accommodation providers who are also able to help manage these situations, on this occasion by taking you on a boat cruise until the new guide arrived providing a unique boating experience. Three guides is not ideal but thankfully John is fully recovered now :-)
The Bottom Line
I thought the pre-trip service could have been more proactive also surprised no free T-Shirt which to me is great advertising and always end the trip on a positive friendly note.

TEAM WILDERNESS RESPONSE:
We are always looking to improve our service. We will be in-touch directly to discuss what we could have done better with the pre trip service. As for the T.shirts, it is something we have been looking into for each of our trips and may be something we introduce in the future.
by Toni Norman 18/09/2014
Pre-Trip Service
Our experience was very good however we did receive a free extra meal due to some confusion with the starting time in Inverness. This confusion did not involve us as we travelled separately from the main group.
Trip Comments
We loved every minute of the holiday. I don't think we had a low point apart from hearing that our guide John had been hospitalised due to stomach problems.The high point must have been achieving the summit of Conival. The weather was exceptionally kind to us as well.
Accommodation and Food
We found everything tip top however if I had been a vegetarian I would have been disappointed with the meal choices due to lack of variety. The same choices appeared on the menu several days running.
Your Guide
All three of our guides were excellent, enthusiastic and knowledgeable and wanted to pass on their knowledge to the participants. We were also very confident in them as mountain leaders and felt safe at all times. We were sorry that John was taken ill and hospitalised and wish him well for the future.

TEAM WILDERNESS RESPONSE:
We are please to say that John has made a full recovery.
The Bottom Line
Excellent, we would travel with Wilderness Scotland again and are considering Knoydart for next year.
by Rona Fitzgerald 09/09/2014
Pre-Trip Service
The mix up with meeting time was a pity as it meant we traveled a day earlier.

TEAM WILDERNESS RESPONSE:
Thank you for your feedback. Apologies for the mix up with the meeting time. This was an honest mistake by human error. The trip dossier always stated the correct time. Our apologies for the inconvenience caused. Hope you enjoyed your dinner to make up for it.
Trip Comments
Better than good but excellent is a diffiuclt one to use - the overall experience was very good.
Accommodation and Food
The accommodation worked so hard to get things right, especially for me with the food.
Your Guide
All three were both professional and personable with different strengths.
The Bottom Line
Could do with more clarity about what is covered for dinner e.g. 2 courses - it was a bit confusing as we were not sure - the trip notes could specify what is covered.

TEAM WILDERNESS RESPONSE:
Thank you for your feedback. We do include details of meals included on the trip itinerary, however we will look at ways to make this clearer.
Trip Details
Sculpted by the forces of nature and the historical influence of the Highland Clearances, this is an intriguing and captivating corner of Scotland, which few tourists reach.
The trip is perfect for those wishing to explore the truly remote wilderness areas of the Highlands.
You will hike to beautiful, remote golden-sand beaches and through genuine wilderness, also ascending some of the finest small peaks in Europe. You will also experience the rich and varied wildlife in these areas, from the plethora of sea birds to be found in the early summer at Cape Wrath and Handa Island, to the possibility of sighting golden eagles in Assynt.
Adventurous days on the hill will be balanced by relaxing evenings in a friendly and comfortable Highland hotel where the excellent cuisine will leave you ready for the challenges of the next day
Trip Itinerary
Day 1 – Travel to North-West Highlands
We meet early afternoon in Inverness and travel north-west, through scenery that becomes more spectacular with every mile. On the way, we stop for a short geology-inspired hike at Knockan Crag, learning about the North West Highlands GeoPark, where we will spend much of this week. After settling in to the small hotel, we gather for dinner with views across Loch Glean Dubh.
Distance 2km, 1 hr.
Day 2 – Walk to Sandwood Bay
Sandwood Bay is a remote and special place – a 2km long sandy beach located 6km from the nearest road and reputedly haunted by a ship-wrecked sailor. We hike across the moors on a good trail before exploring the beach and the solitary sea-stack of Am Buachaille which guards it.
Distance 14km, 6hrs.
Day 3 – Hike to Cape Wrath – Scotland's most north-westerly point
Cape Wrath is a wild and rugged headland, inaccessible but rewarding to its few visitors each year. A small boat takes us across the Kyle of Durness, and from here we are transferred to Cape Wrath itself. From the lighthouse, we walk above towering cliff-tops and hike across the moors to beautiful sandy coves before eventually returning to the ferry.
Distance 13km, 7hrs.
Day 4 – A Hike up Quinaig
This distinctive mountain provides a good hike and a great introduction to walking in Assynt. It has three summits although we don't need to climb them all! The highest point is 808m and provides dazzling views across Assynt.
Distance 13km, 7hrs.
Day 5 – Walking and Wildlife on Handa Island
Handa Island is home to towering sea-cliffs, wild flowers and, at certain times of year, 180,000 seabirds. Guillemots, puffins, razorbills, great skuas, arctic skuas, fulmars and kittiwakes all nest there. We will hike a trail which circumnavigates the island, admiring the wonderful views and beautiful wild flowers, and discovering its fascinating history.
Distance 12km, 5hrs.
Day 6 – A Mountain Day
There are many excellent options for mountain walks in this area, so we don't want to limit our choice! Options include Ben Hee, Arkle, Meall Horn or even one of the peaks of Quinaig. Our guide will check the weather (which can vary locally) and will choose a peak based on this and the feeling of the group. Whichever option is chosen, a fine day out lies ahead with the satisfaction of reaching a summit and enjoying open views across the mountains of the North West Highlands.
Distance Up to 18km, 7hrs.
Day 7 – Hiking up Stac Pollaidh, 613m
The mountain of Stac Pollaidh makes for a superb hike. We leave the hotel and travel south, passing Ardvreck Castle as we travel to Assynt. This area has recently been awarded Geopark status by UNESCO in recognition of the stunning natural scenery. We follow a good trail to its upper slopes, where we'll enjoy the views north over Loch Sionascaig to the hills of Assynt. This panorama is wilderness at its best and will stay with you long after we return to Inverness late afternoon.
Distance 6km, 3hrs.
Call Your Adventure Consultant Now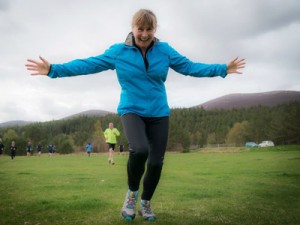 Speak to the Team
Call or message. Get straight through to a local expert in the Highlands of Scotland.
Phone